Hierdie week se les heg aan Noag se ark se les. As jy dit gemis het, kan jy dit gratis van truewaykids.com aflaai. Hierdie week se les fokus op God se beloftes en getrouheid. Ons teks gedeelte kan gelees word in Genesis 8-9. Sommige van ons belangrikste punte is:
God hou altyd Sy beloftes.
Ons moet wag vir God se tydsberekening.
Ons moet God dank.
Lesgids – God hou Sy beloftes
Dit is belangrik dat jou kind verstaan wat dit beteken om 'n belofte te maak en te hou. Vra hulle of hulle weet wat 'n belofte beteken, en gee aan hulle rigting en verduidelik en definieer verder wat 'n belofte beteken.
Vra of jou kind of hulle dink dit belangrik is om 'n belofte te hou. Deel met hulle 'n tyd wat jy belowe het om iets te doen, maar toe het iets voorgeval, en jy nie jou belofte kon hou nie. Verduidelik hoe God nie soos ons is nie. God is almagtig en niks kan Hom hinder om Sy beloftes te hou nie.
Dink aan 'n tyd wat jy belowe het om iets saam met jou kind te doen en hulle moes wag. Byvoorbeeld, om buite te speel nadat jy die huis skoongemaak het. Deel dat dit soms moeilik is om te wag vir 'n belofte. Noag en sy familie was lank in die ark, maar hulle het aangehou om God en Sy belofte te vertrou om hulle veilig te hou.
God het vir Noag en sy familie gesorg, selfs terwyl hulle gewag het. Dit is vir ons belangrik om God altyd te dank dat Hy vir ons sorg.
Wys vir jou kind 'n foto van 'n reënboog. Hersien die kleure saam met jou kind. Verduidelik dat God die reënboog in die lug geplaas het om ons te herinner dat Hy altyd Sy Beloftes hou.
Leer en herhaal saam: Numeri 23:19 "Watookal God belowe, doen Hy"
Vra jou kind of hulle enige beloftes ken wat God gemaak het. Deel met jou kind van God se ander beloftes uit die Bybel. Hierdie week se kunswerk sluit sewe Bybelbeloftes in. Een vir elke kleur van die reënboog. Die kunswerk kan ook gebruik word om een belofte elke dag te hersien. Maak byvoorbeeld die wolk en heg die rooi op dag een en voeg dan nog een kleur elke dag vir die res van die week by en leer elke dag 'n nuwe belofte.
Storie – God hou Sy beloftes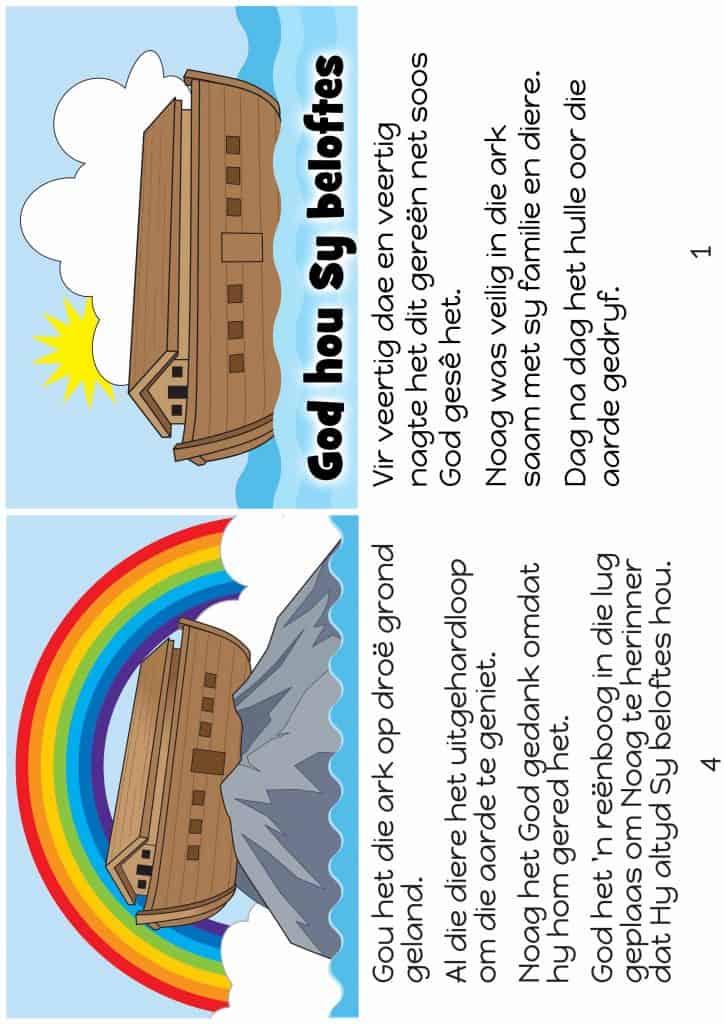 Werkkaarte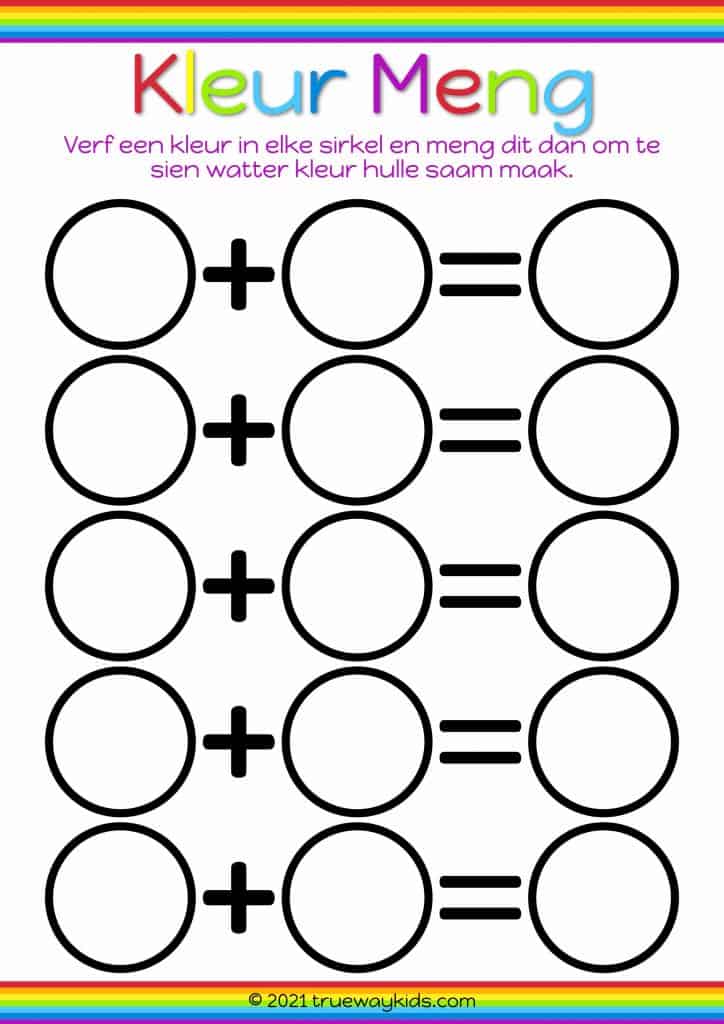 Kleur bladsye – God hou Sy beloftes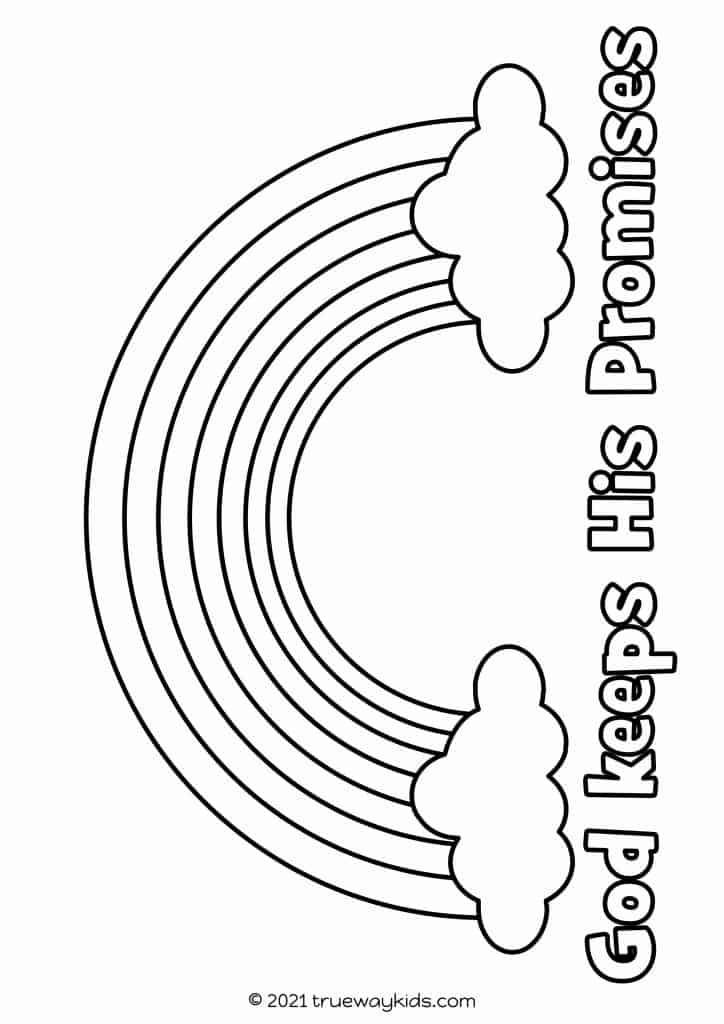 Kunswerk – God se reënboog van beloftes
3D Reënboog Ark Kunswerk
Gratis aflaai