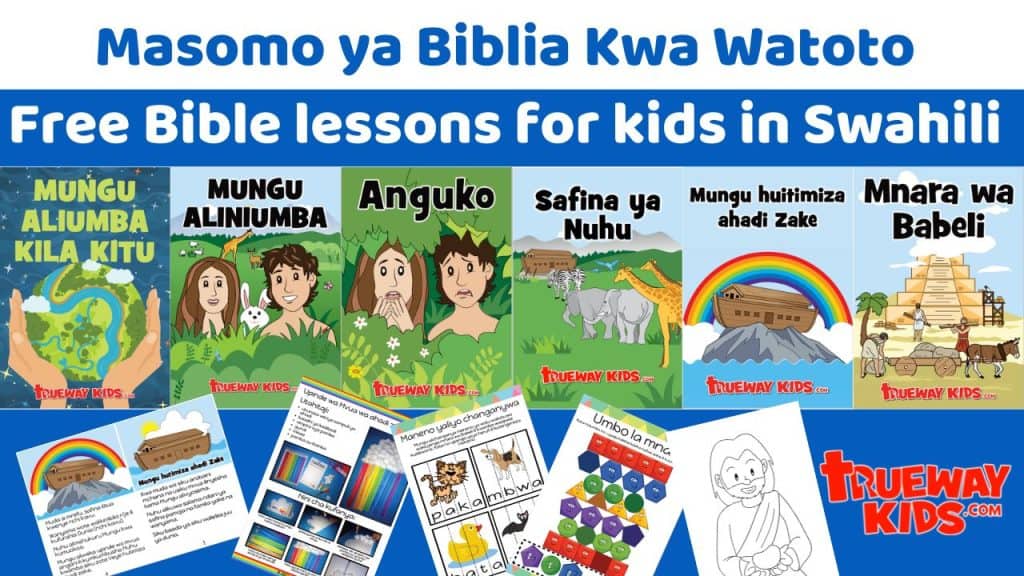 If you're looking for free Bible lessons for kids in Swahili, you've come to the right place! Here at our website, we offer a variety of resources that can help you teach the Bible to children in a fun and engaging way.
We have lesson plans, coloring pages, games, and much more, all available for free.
Whether you're a parent or teacher, we have a lesson for you.
Our lessons are designed to be both fun and educational, and they can be easily adapted to any setting. All of our lessons are available in both English and Swahili, so you can choose the language that best suits your needs.
We hope you enjoy our lessons and that they help you instill a love of the Bible in your kids.
Old Testament Bible lesson for kids in Swahili
Click on the title to download the free printable pdf
New Testament Bible lessons for kids in Swahili
More lessons coming soon.