Here you can find all our FREE Easter Resources to use at home or church.
Easter Bible lessons for kids – FREE printable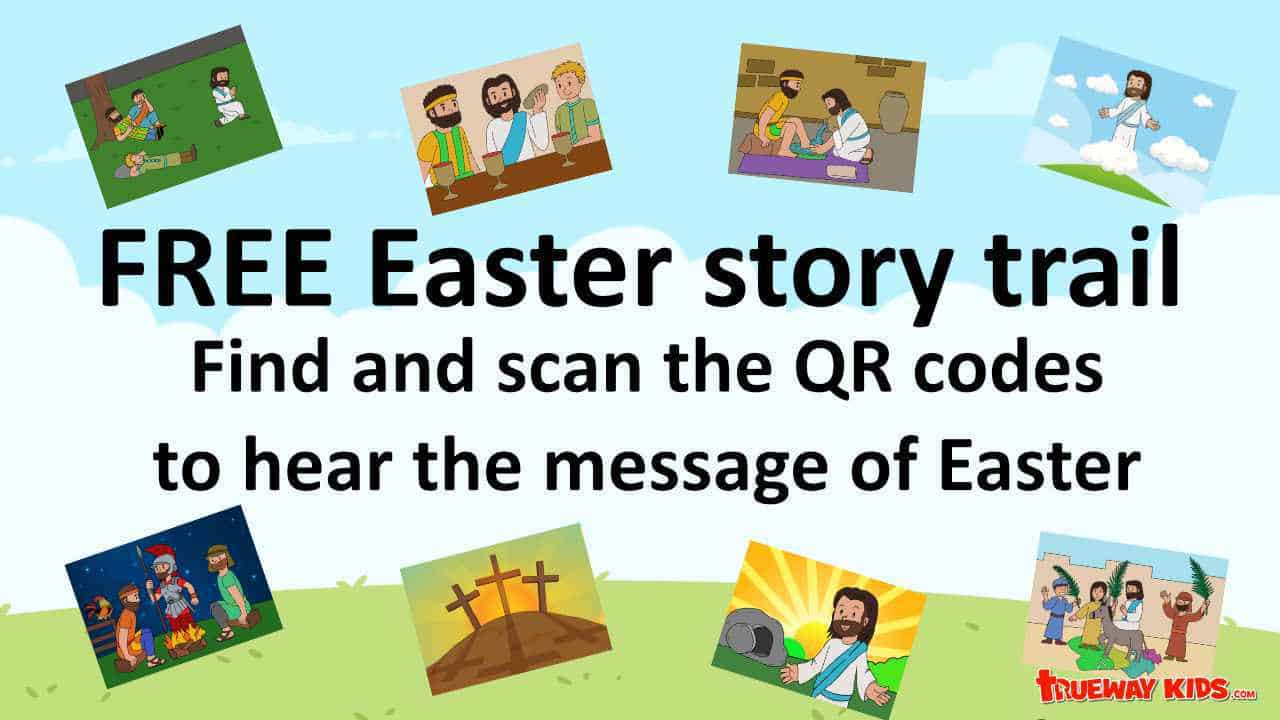 We are super excited to be able to share with you our FREE Easter story trail. If you enjoyed our Christmas version, you will know what to expect.
It can be done with zero or little contact in a year where we all must be creative with current COVID restrictions.
Families scan the QR code on each image to hear or ready part of the story.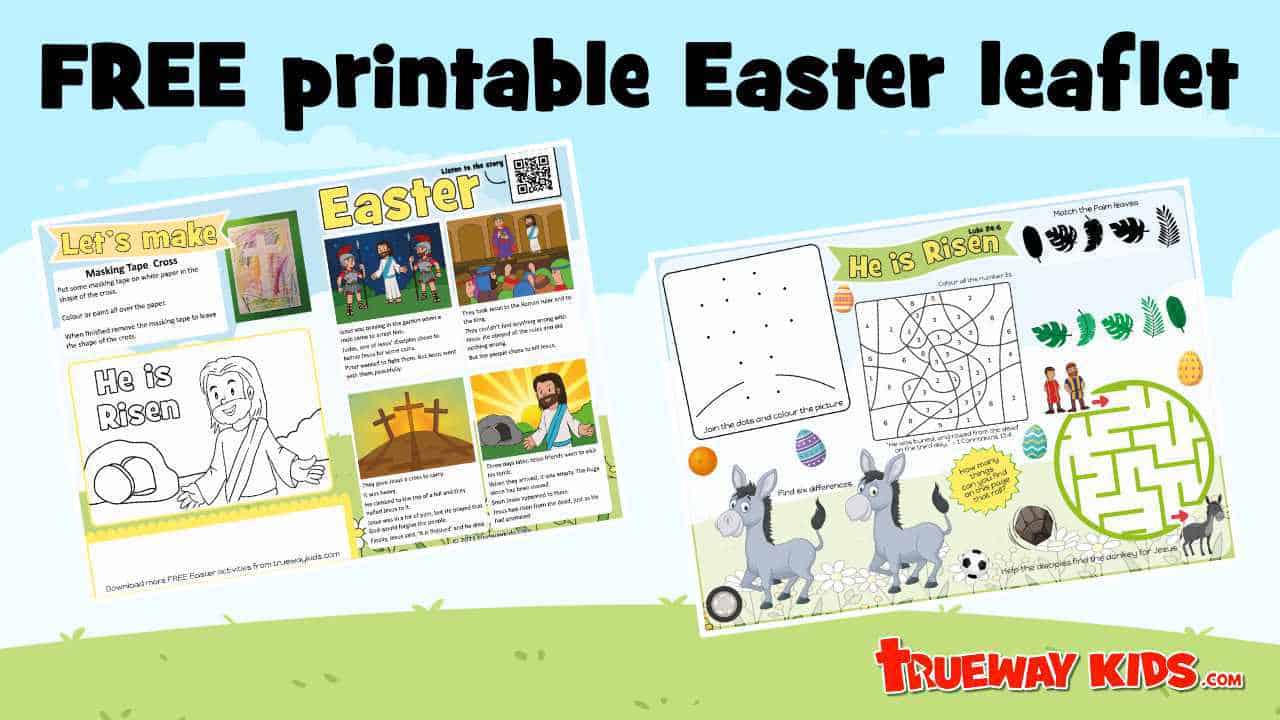 Two page Easter leaflet to use at home or church.
It's ideal to hand out to families in your community or visiting a church event.
Designed to be printed back to front.
There is space on the back page to add details of your church.
Easter Bible story for Kids