Unlock the Joy of Learning: Welcome to our educational learning packs, where Bible study blends with foundational early learning skills. These packs are designed for preschool and homeschooling.
Rich & Diverse Content: Includes writing, letter formation, numbers, and logic through captivating activities. Embark on a delightful journey through STEAM explorations, art wonders, and engaging outdoor learning adventures, each curated to ignite curiosity and love for learning in your little ones.
Ideal for Homeschool & Preschool: Perfectly tailored for the homeschool environment and preschool education, our packs foster a nurturing learning space.
Free Downloads Available: Support your child's learning journey with our FREE downloadable modules, readily available below. Stay tuned for more modules, coming soon.
Module 1 – God's Amazing Creation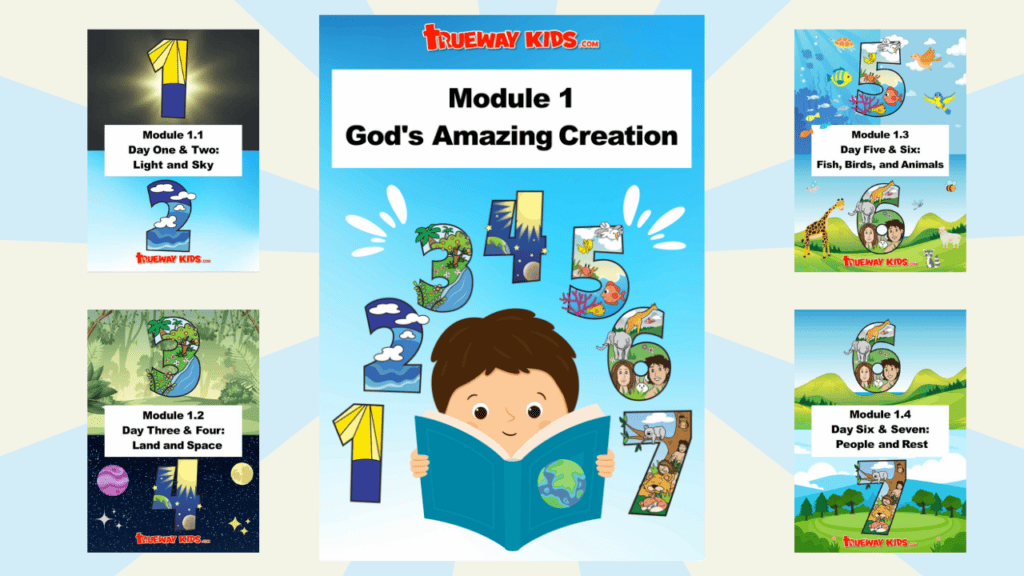 In this module, we embark on an exciting exploration of the seven days of creation as told in the Book of Genesis. The journey is divided into four progressive sub-modules, each focused on specific days of creation, providing your child with a captivating, hands-on learning experience that blends education and faith in a fun, engaging way.
Learn more and download the pack from: https://truewaykids.com/module-1/
Module 2: Noah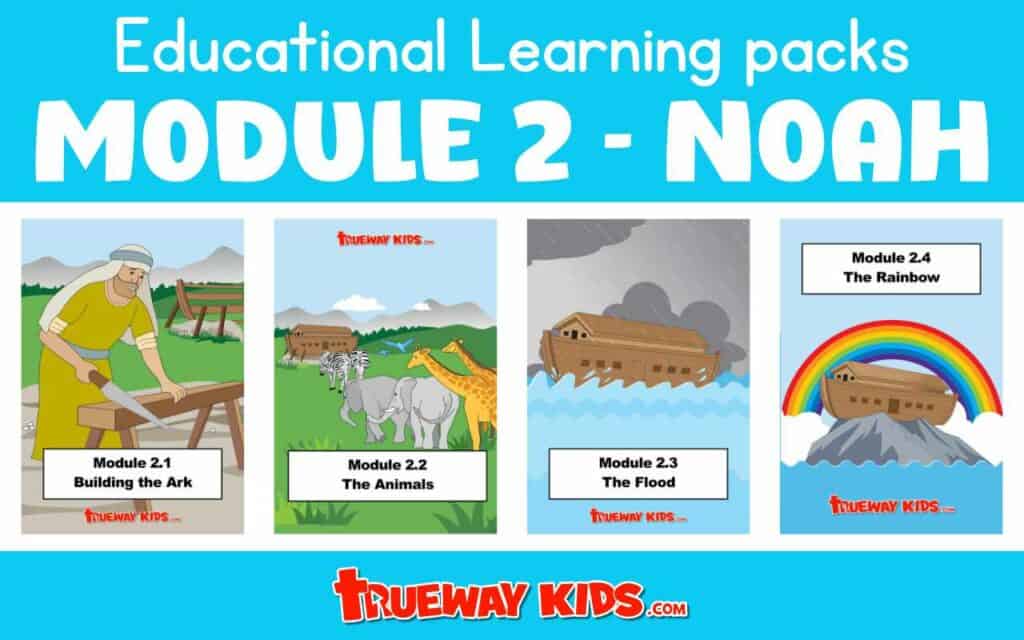 Embark on a captivating homeschooling adventure with 'Module 2: Noah'! Discover lessons of the Ark, from its construction to the magnificent rainbow, while exploring numbers, animals, weather, and colors.
Learn more and download the packs from: https://truewaykids.com/module-2-noah/