Hierdie week se les kom vanuit Genesis 13:2-18. Dit is die weergawe van Abraham en Lot wie se paaie skei. Die belangrikste lesse wat hierdie gedeelte ons en ons kinders leer, is:
Ons keuses, omdat hulle gevolge het.
God hou daarvan wanneer ons ander eerste stel.
God se weë is belangriker as hoe dinge fisies lyk.
Ons moet versigtig wees aan wie ons geheg raak.
Lesgids – Abraham en Lot
Voordat jy hierdie week se les begin, stel 'n seleksie van koekies voor. Maak seker sommige is heel en 'n paar gebreek. Jy kan vrugte ook gebruik, sommige wat perfek lyk en ander wat geknak of oud lyk.
Nooi jou kind uit om 'n happie uit die bord te kies. Hulle sal waarskynlik die heel of beste happie kies.
Lees Genesis 13:2-18 of verduidelik dit op 'n manier wat jou kind verstaan.
Vra: "Waarom het Abraham en Lot se werkers geargumenteer ?" Hulle wou almal hê wat die beste vir hulself was. Gee voorbeelde van wanneer ons dalk die beste vir onsself en tweede beste vir iemand anders wil hê. Deel hoe God die beste vir ons wil hê. God het vir ons die beste gegee toe Jesus gekom het om ons te red.
Vra: "Wie het die eerste keuse gehad? Waarom het hy daardie land gekies? " Want dit het die beste gelyk. Speel 'n speletjie deur jou kind hierdie of daardie keuses te gee. Jy kan hulle laat sit, staan, of hardloop na die teenoorgestelde kante van die kamer. Byvoorbeeld, watter vrugte is die beste, appels of piesangs?
Deel hoe al ons keuses gevolge het.
Praat van hoe ons moet bid en God vra om ons te help om wyse keuses te maak. Verduidelik dat dinge soms goed lyk vir ons oë, maar eintlik sleg is vir ons.
Voordat jy begin, spuit 'n appel of piesang met donker kos kleursel in. Van buite af sal dit steeds perfek lyk. Vra jou kind of hierdie vrug lekker lyk om te eet. Sny of skil die vrug om die donker binnekant te openbaar. Herinner hulle hoe ons nie dinge moet oordeel op hoe hulle van buite af lyk nie.
Lot het die groen gras gesien en gedink dat dit die beste land sou wees. Verduidelik dat terwyl dit goed gelyk het, dit naby slegte mense was wat slegte dinge gedoen het. Ons sal meer oor Sodom en Gomorra lees in volgende week se les.
Praat oor hoe sommige dinge wat goed kan lyk, skade kan veroorsaak (bv. Hardloop weg van 'n ouer, neem lekkers van iemand wat jy nie ken nie, ens.)
Bid saam en vra God om jou te help om wyse keuses te maak.
Abraham en Lot – Storie
Werkkaarte
Abraham en Lot – Kleur bladsye
Papier skaap Kunswerk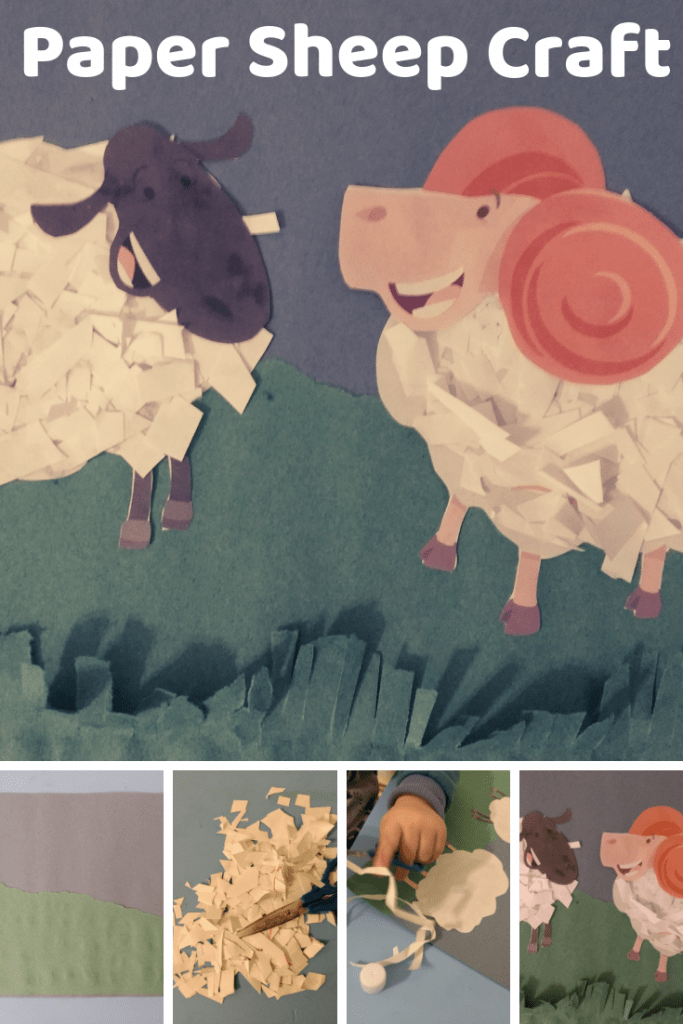 Wat jy nodig het:
Templaat bladsy
Gekleurde papier (Groen en blou)
Skêr
Gom
Wat om te doen:
Druk en sny die templaat bladsy uit.
Sny groen papier om gras te maak.
Sny die oorblywende wit papier in klein stukkies op en plak op die blou papier.
Plak die skaap op, bedek dan in wit stukkies.
Plak koppe op
Sny stroke in groen papier om 3D gras effek te vorm.
Gratis aflaai