Hierdie week gaan ons die storie van Moses en die brandende bos bestudeer. Die gedeelte word gevind in Eksodus 2:11-4:31. Sommige van die belangrikste punte waarop ons sal fokus, is:
God gee vir ons tweede kanse.
Ons moet God gehoorsaam sonder verskonings (Filippense 2:14-16).
God rus ons toe en bemagtig dit.
Selfs wanneer ons nie dink ons kan iets doen nie, sal God vir ons die krag gee om te doen wat Hy wil hê ons moet doen.
Lesgids – Moses & die Brandende Bos
Herinner jou kind aan Moses en hoe hy deur die Farao se dogter aangeneem was.
Verduidelik aan jou kind wat 'n verskoning is. Wys van die verskonings uit wat jou kind gewoonlik gebruik om iets nie te doen nie. Herinner jou kind hoe belangrik dit is om sonder verskonings God te gehoorsaam.
Bring 'n koek met 'n kers daarin (of net die kers). Steek die kers aan en kyk hoe dit smelt. Jy kan ook 'n klein vuurtjie maak. Maak net seker jy en jou kind is veilig en jy volg alle plaaslike veiligheidswette. Vra jou kind wat met die ding aan die brand gebeur. Verduidelik aan jou kind dat die vuur die kers of item in oorneem omdat vuur dinge verbrand. Verduidelik dat dit 'n wonderwerk sou wees as iets nie opgebrand word nie.
Verduidelik dat die woord onmoontlik beteken iets kan nie gedoen word nie. Vra jou kind of hulle al ooit gedink het iets is onmoontlik.
Draai die deksel van 'n houer met 'n verrassing in styf toe. Vra jou kind om dit oop te maak. Wanneer jou kind dit nie in sy eie krag kan doen nie, bied aan om hom/haar te help. Sit jou kind se hand bo-op joune terwyl jy die houer saam oopmaak. Wys daarop dat hoewel die kind nie die fles in sy eie krag kon oopmaak nie, saam kon julle saam slaag. Herinner jou kind dat God baie sterk is en daar niks is wat Hy nie kan doen nie. Sê vir hulle dat die dinge wat ons nie op ons eie kan doen nie – soos om ons vyande lief te hê of mense te vergewe wat ons verkeerd aan gedoen het nie – slegs moontlik is met God wat ons help.
Moses & die Brandende Bos – Storie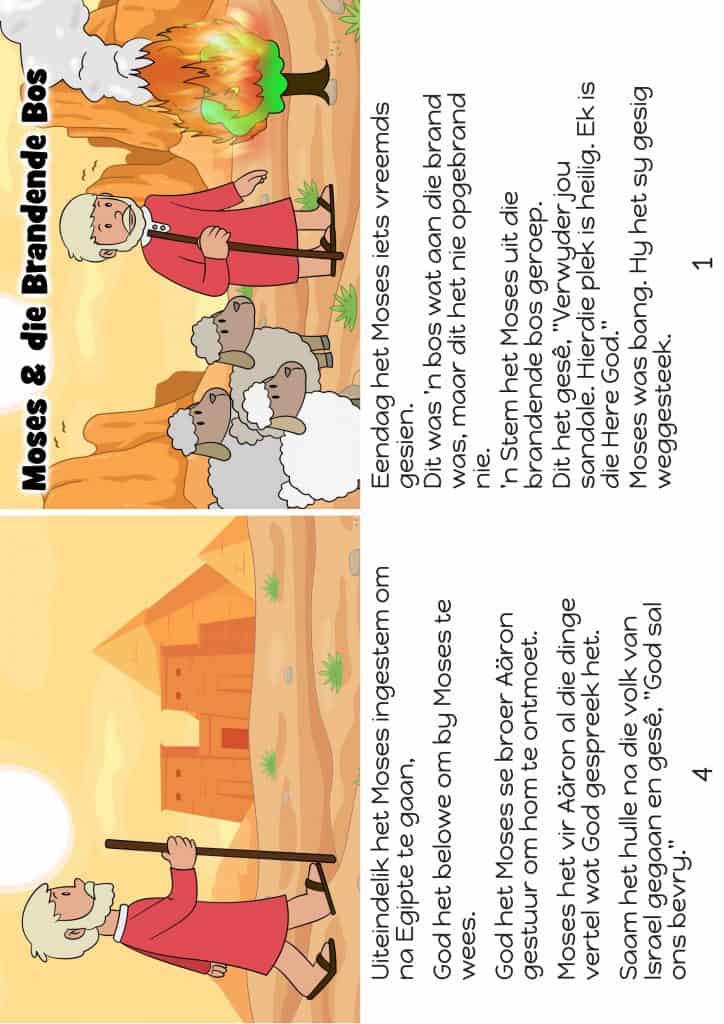 Werkkaarte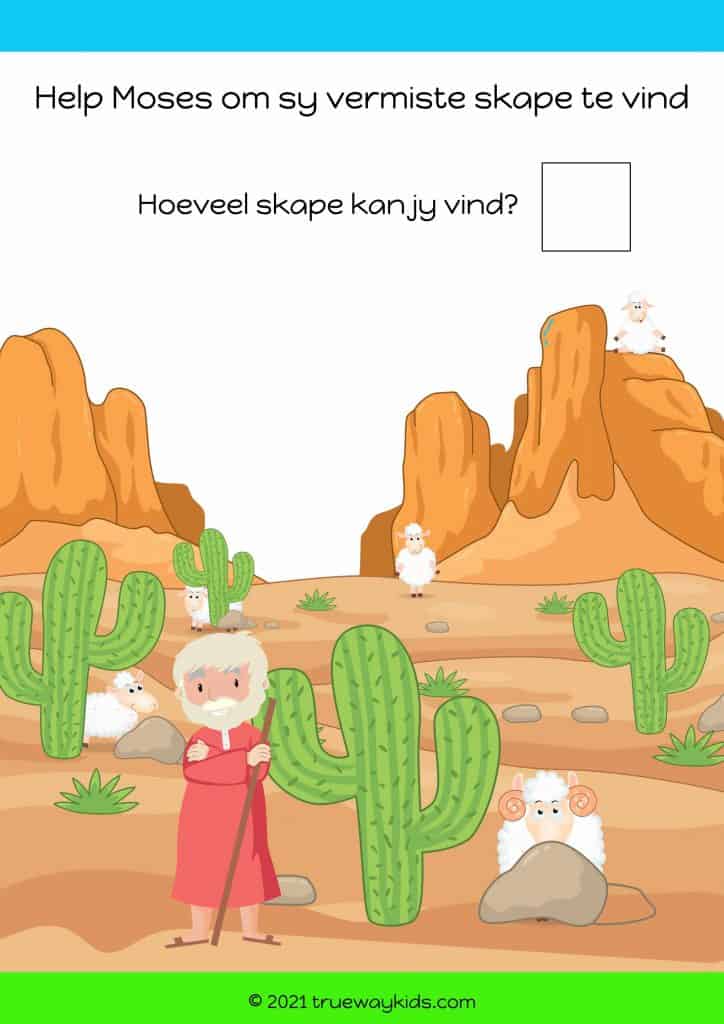 Moses & die Brandende Bos – Inkleurbladsy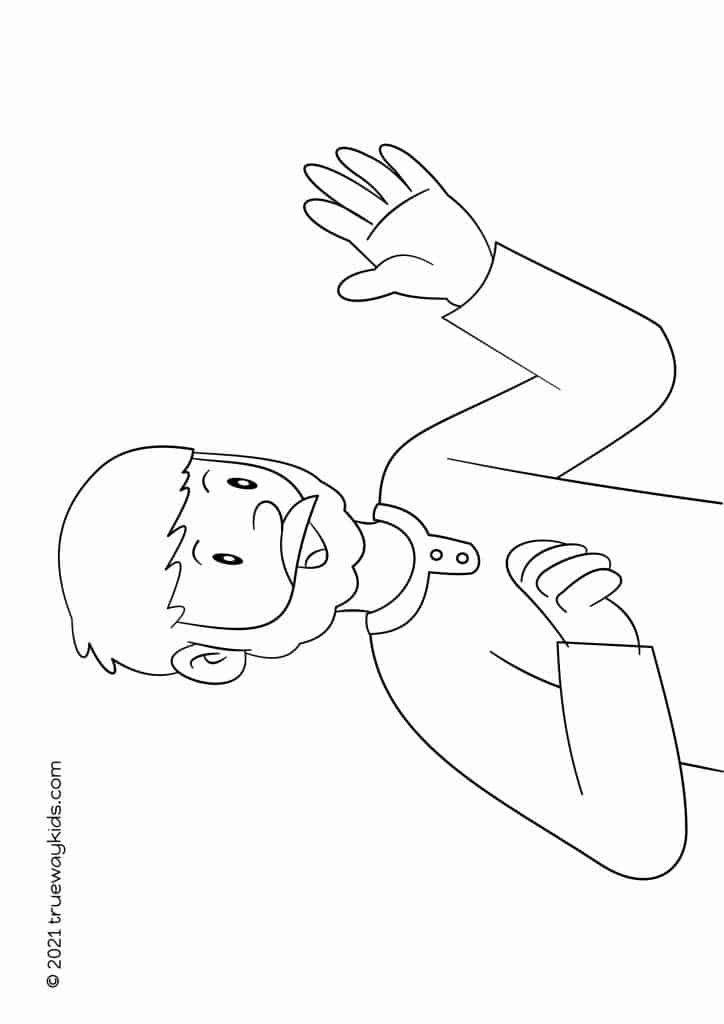 Brandende Bos Kunswerk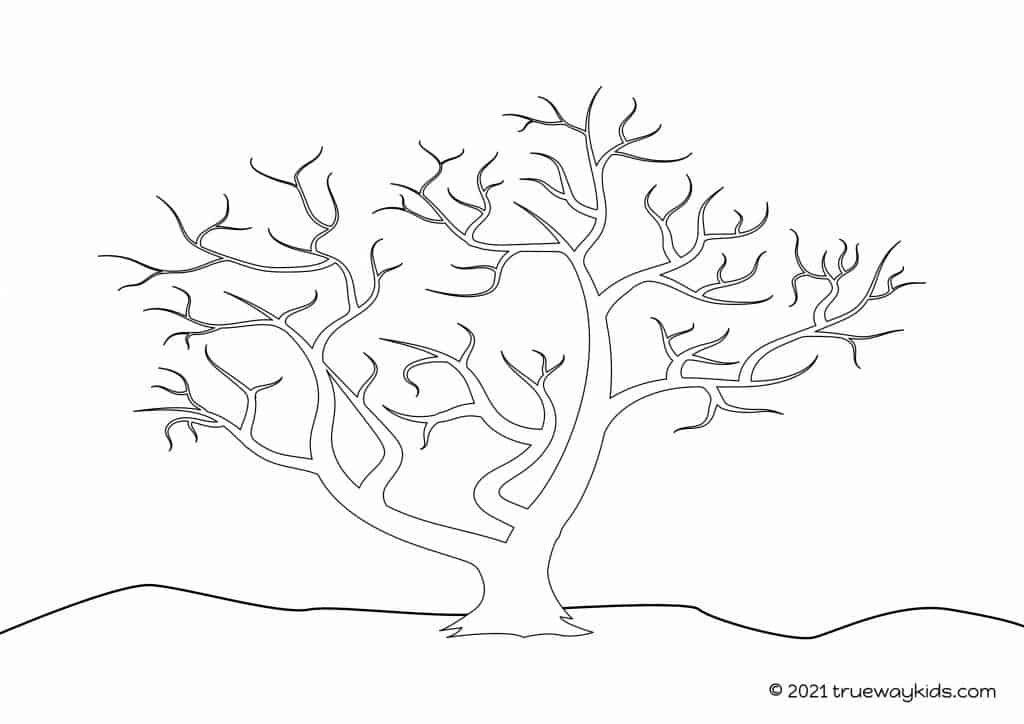 Wat jy nodig het:
Templaat bladsy
Skêr
Gom Gekleurde weefselpapier ("Crepe paper")
Gratis aflaai