This week we will be looking at the story of the Israelites escaping the Egyptians by walking through the Red Sea from Exodus 14. Some of the learning points we will focus on are:
God makes a way where things seem impossible.
Nothing gets in the way of God's plans.
Miriam led the people in worship. We need to worship God and give thanks to Him for the way He looks after us.
Lesson Guide – The Red Sea
Remind the child of the ten plagues of Egypt and that Pharaoh had released the Israelites. Ask the child if they have ever changed their mind about something. Point out that the Egyptians were much stronger than the Israelites.
To help illustrate the Israelites' predicament, create a model with the child. You can use Legos, pillows, or another object that can be divided. On the other side, you can use another toy to represent the Egyptians. Put a toy to represent the Israelites between the two. Ask the child to come up with a way to get the Israelites' toy to safety. Show them how dividing the "sea" allows the Israelites to escape to safety.
Point out to the child that the Israelites crossed on dry land. Think about a time when it rained, and the ground was muddy. Remind the child how difficult walking on mud is.
Think about things that are impossible. These can be silly or serious. Remind the child that nothing is impossible with God. Remind them that God has a plan. Think about some times where plans fell through due to flu or bad weather. Celebrate that God's plan always comes true. Consider some of the ways we can worship God. Point out that Miriam and Moses sang and played instruments. Pick out a praise song (or compose one) and sing with your child. You can improvise with "instruments" such as peanuts in a jar or wooden spoons on a pie plate. You can even clap rhythms to the music. Celebrate and praise God with your child.
The Red Sea – Bible story for kids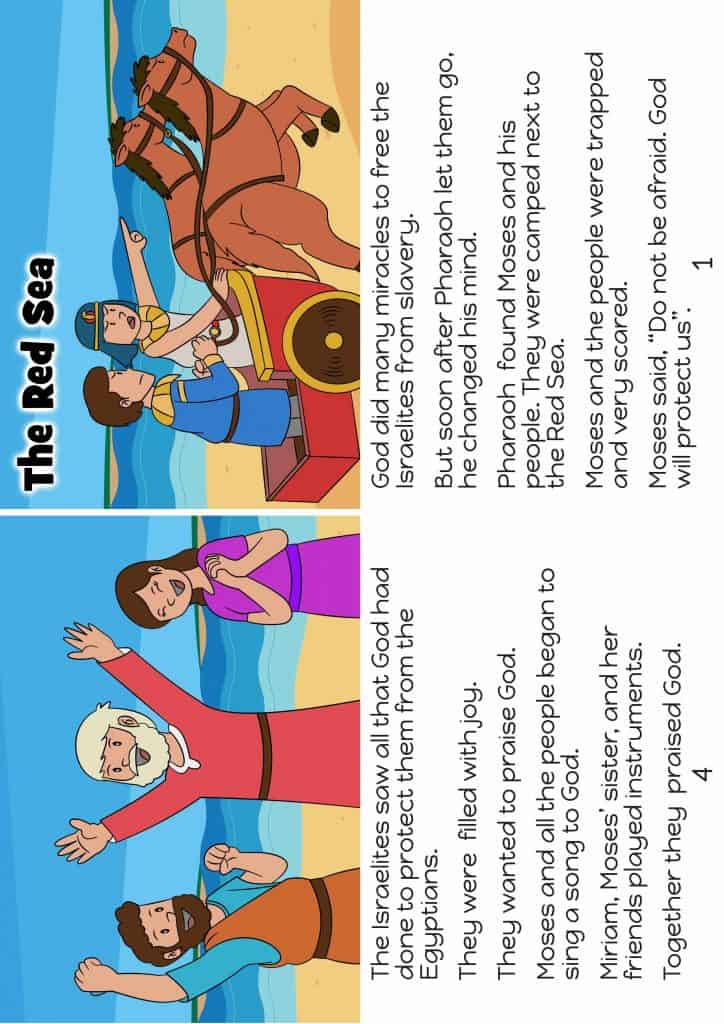 Worksheets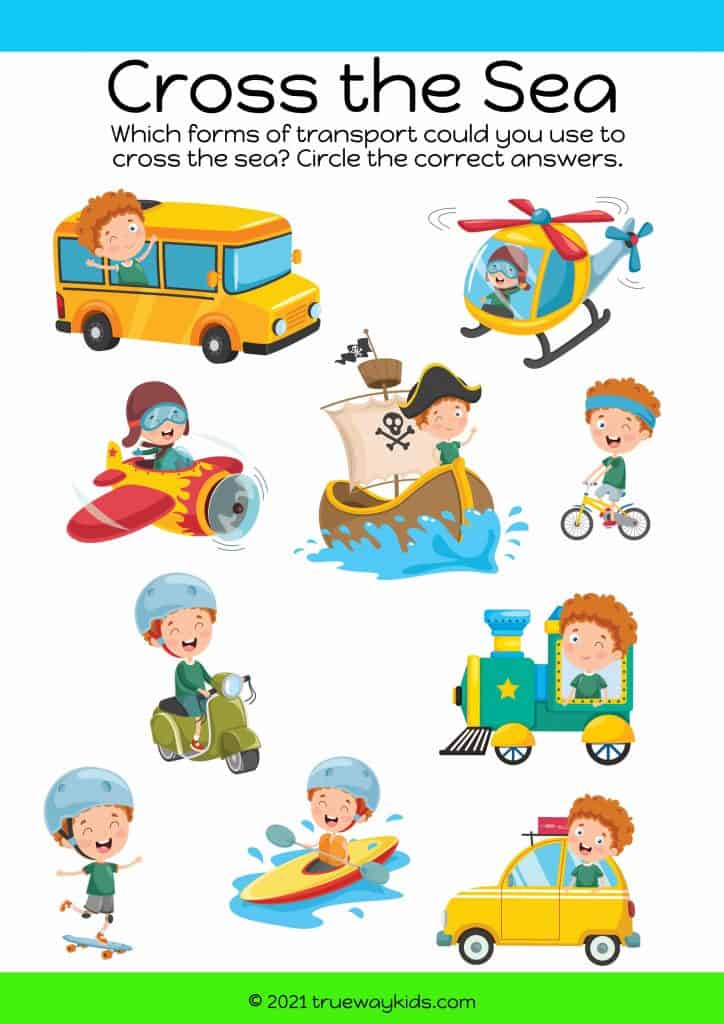 The Red Sea coloring pages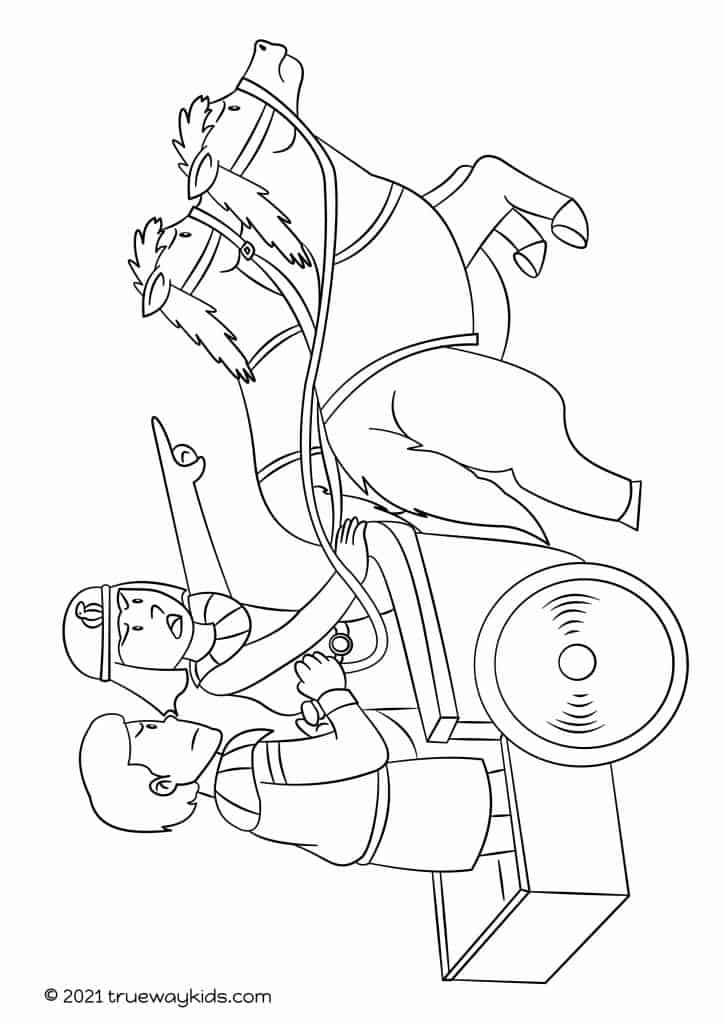 The Red Sea Bible craft for kids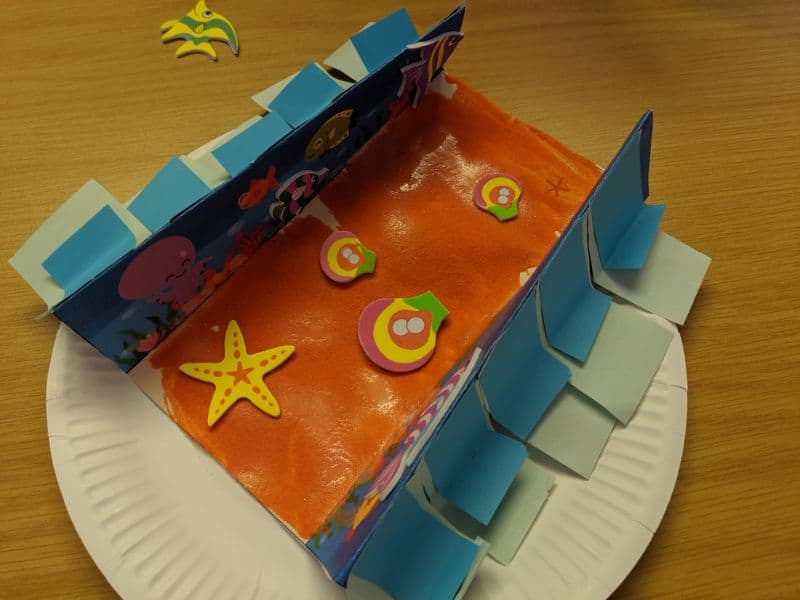 What you need:
Template
White card
Scissor
Glue
Blue paper
(optional) Play sand
Download the lessons for FREE

Translations