This week we will focus on Joshua, one of the twelve spies who urged the people of Israel to obey God. Some of the lessons we will draw from his life are—
We should be patient and trust God to give us what we need when we are ready.
God rewards our trust in Him.
We can be strong and courageous since God promises to always be with us.
It pleases God when families serve Him together.
Lesson walkthrough and overview
Download the FREE lessons
Remind the child of the twelve spies entering the Promised Land. Ask if they remember what huge fruit, they brought back to show the people of Israel. Remind them of the ten spies urging the people not to obey God and the punishment God gave them of not entering the Promised Land.
Talk about waiting. Ask the child if they like to have to wait for things. Point out some of the tasks or toys they would like but are still too young to play with or do. Talk about how they need to wait because you want them to be safe and know what is best for them. Discuss how God also makes us wait for something good. To illustrate you can fill a pot with dirt and plant a seed. Every day water the seed and read a verse on patience. If you would prefer a quicker result, you can select a potted plant from a greenhouse with a few buds. Care for the plant and then point out the bloomed flowers. Talk about their beauty and how your wait was rewarded. Think about how they bloom when God says they are ready. Note: you may also select a vegetable plant with green tomatoes and watch them ripen or simply a seed of the plant of your choice. The important part is to allow the child to see the importance of patience and the reward.
Another way to illustrate the importance of time is to talk about the seasons. You may print out four backgrounds to represent each season. Also print out some items that are attached to the seasons (e.g. a Christmas tree, their birthday's date, a snowman, etc.) Place each of the items in their proper season. Memorize Ecclesiastes 3:1 together. "There is a time for everything, and a season for every activity under the heavens."
Discuss how brave Joshua and Caleb were to stand up when everyone else disagreed with them. Point out how they were strong and courageous because they knew that God was on their side. Think about how we don't have to be afraid since God is with us.
Read Joshua 24:15 and talk about how Joshua taught his family to love and serve God. Point out that you are teaching them to love and serve God because God is happy when families serve Him together. You can seek out an opportunity at a soup kitchen, your church, etc. that would enable you and your child to serve God together. (For more details, see last week's lesson)
Pray with your child and ask God to help you be patient and serve Him always.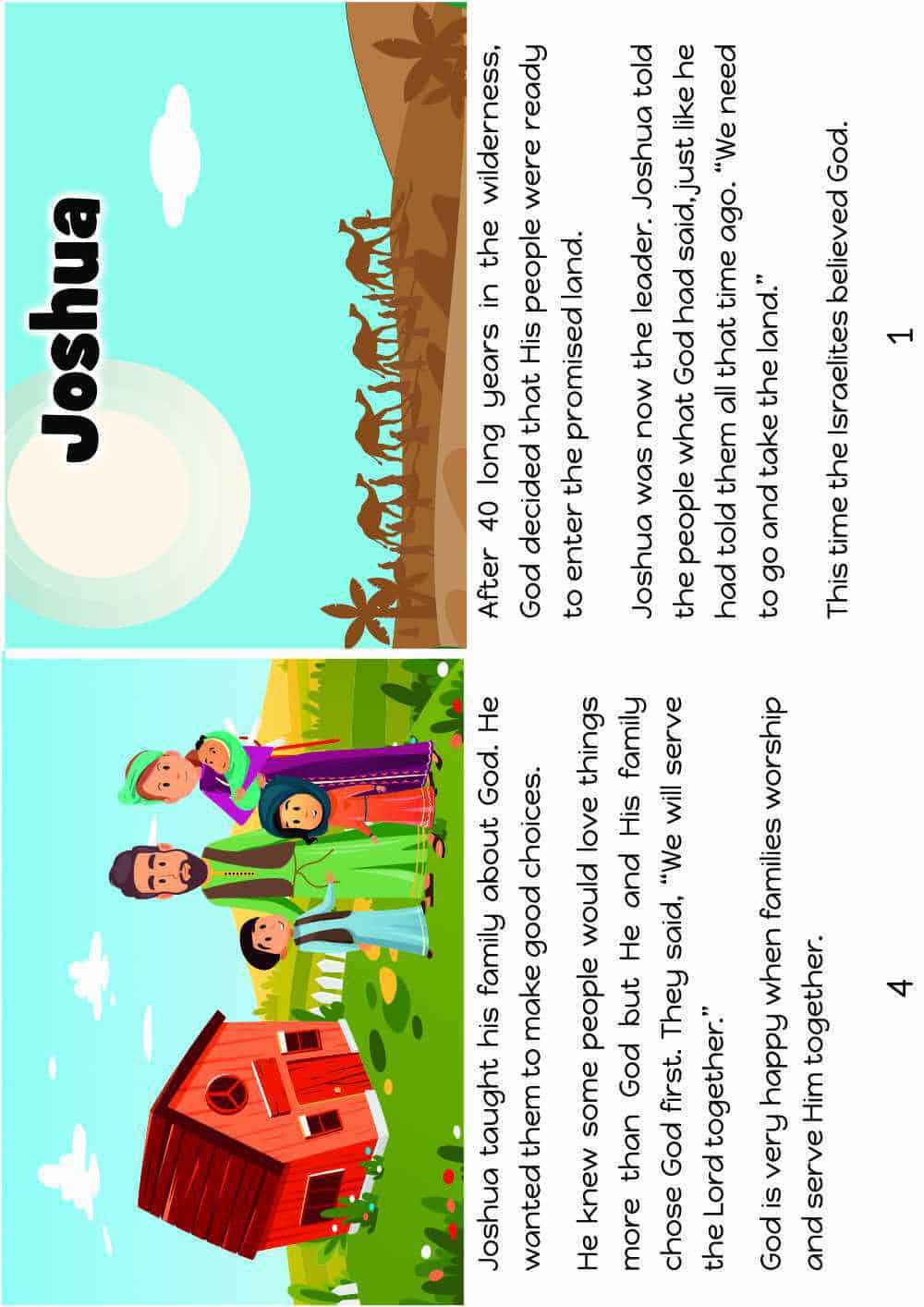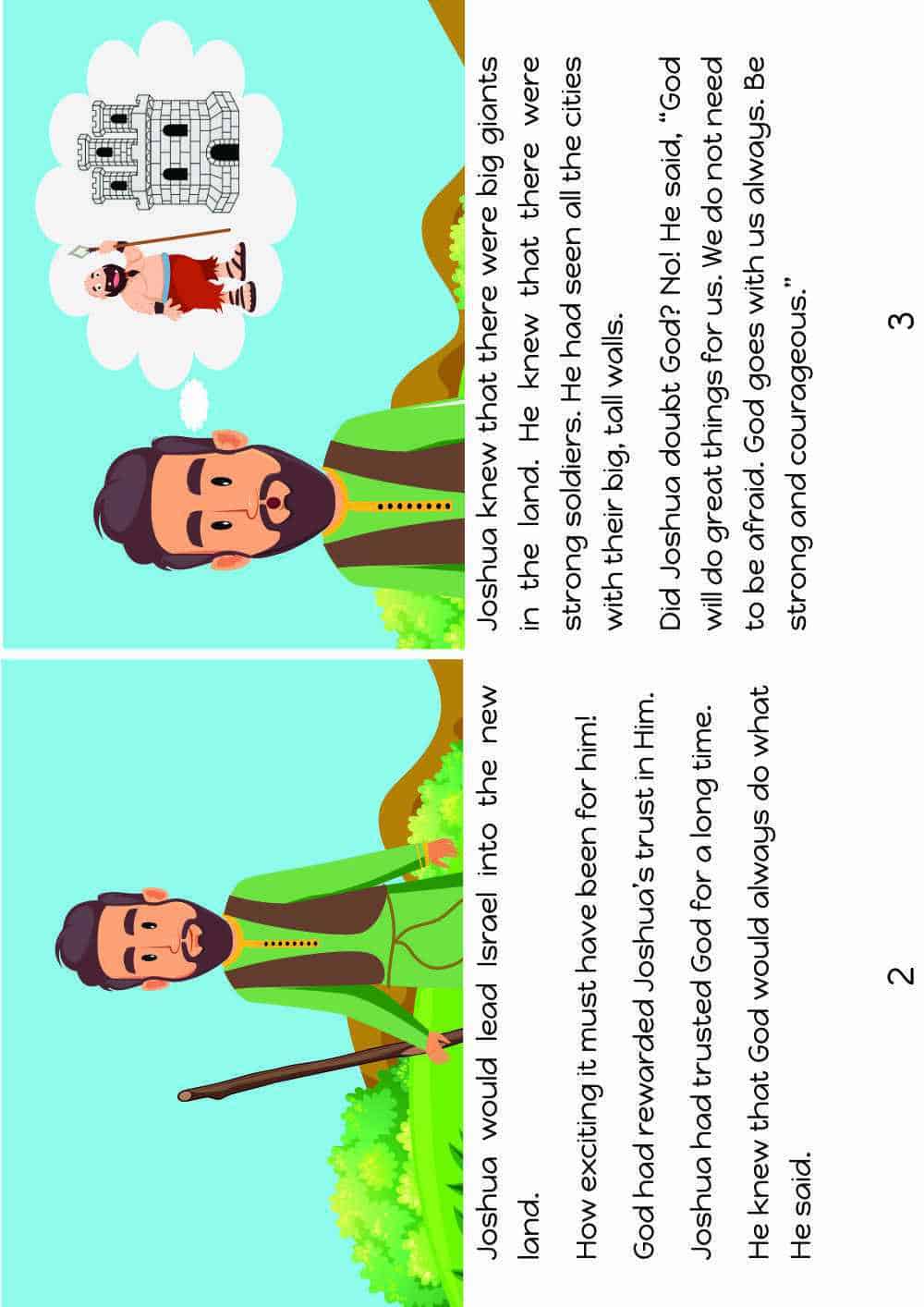 Included in this week's downloadable lesson is a selection of games and activities that can be used to reinforce this week lesson.
Family Tree
Family Portrait
Ways to serve as a family.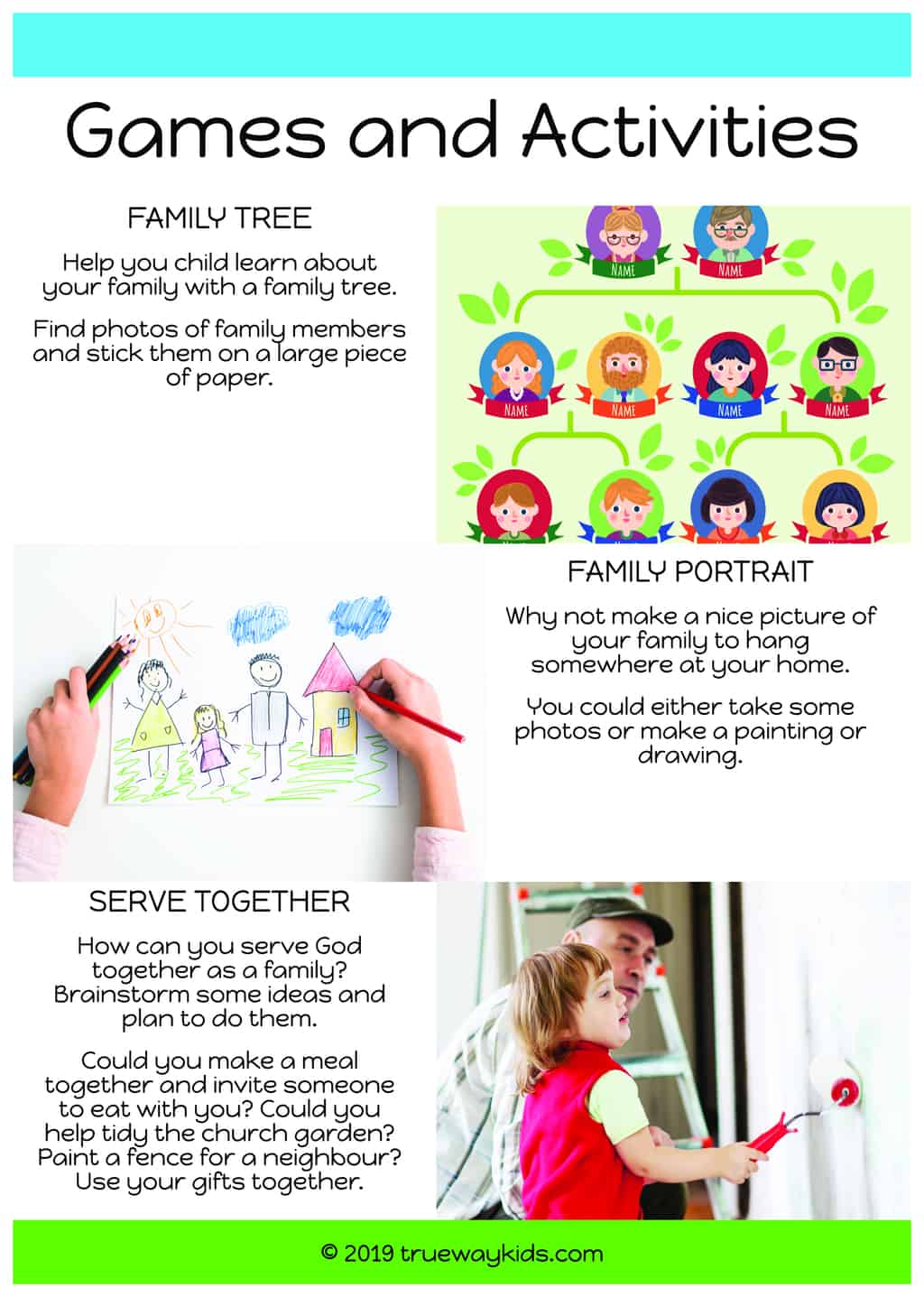 The goal of the worksheets is to teach the lesson of Joshua, focusing on God bringing him to a new home in the promised land and He and his family serving God, while supporting educational development and teaching. This weeks lesson includes: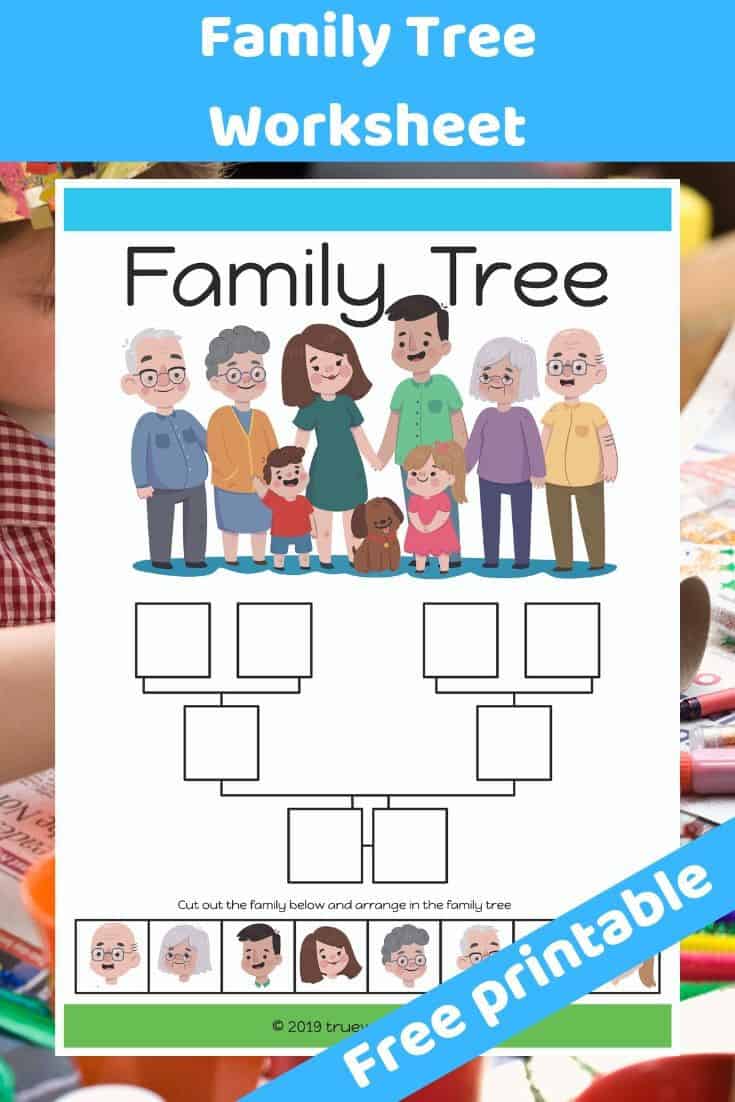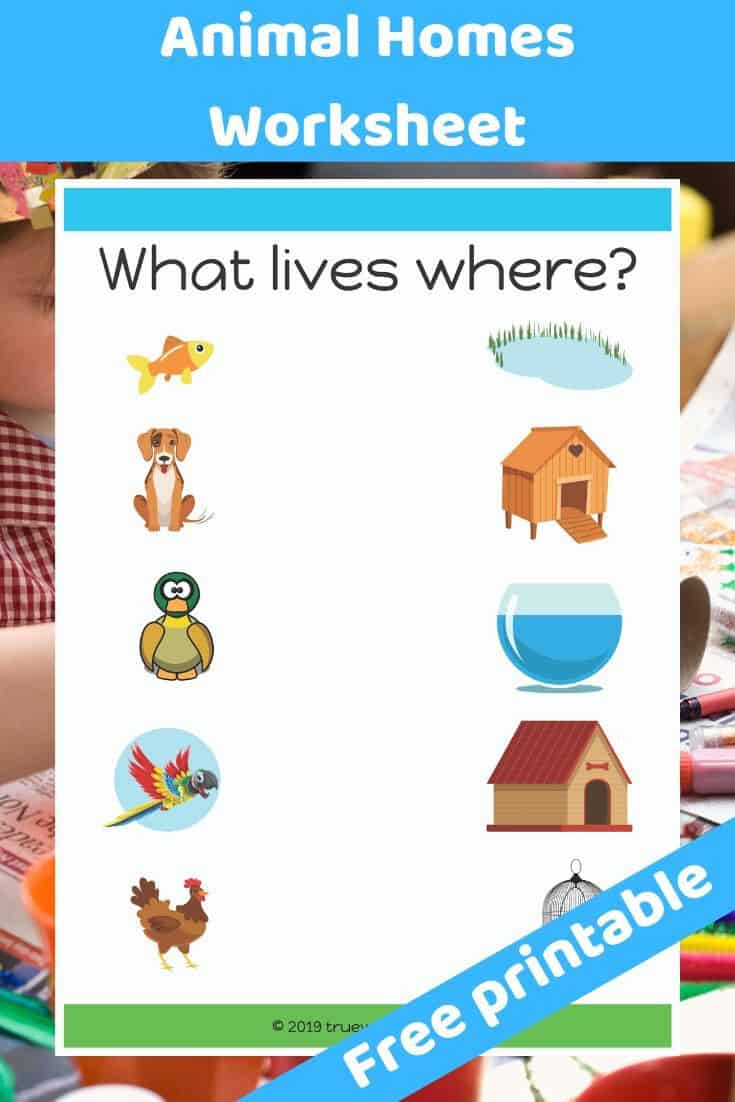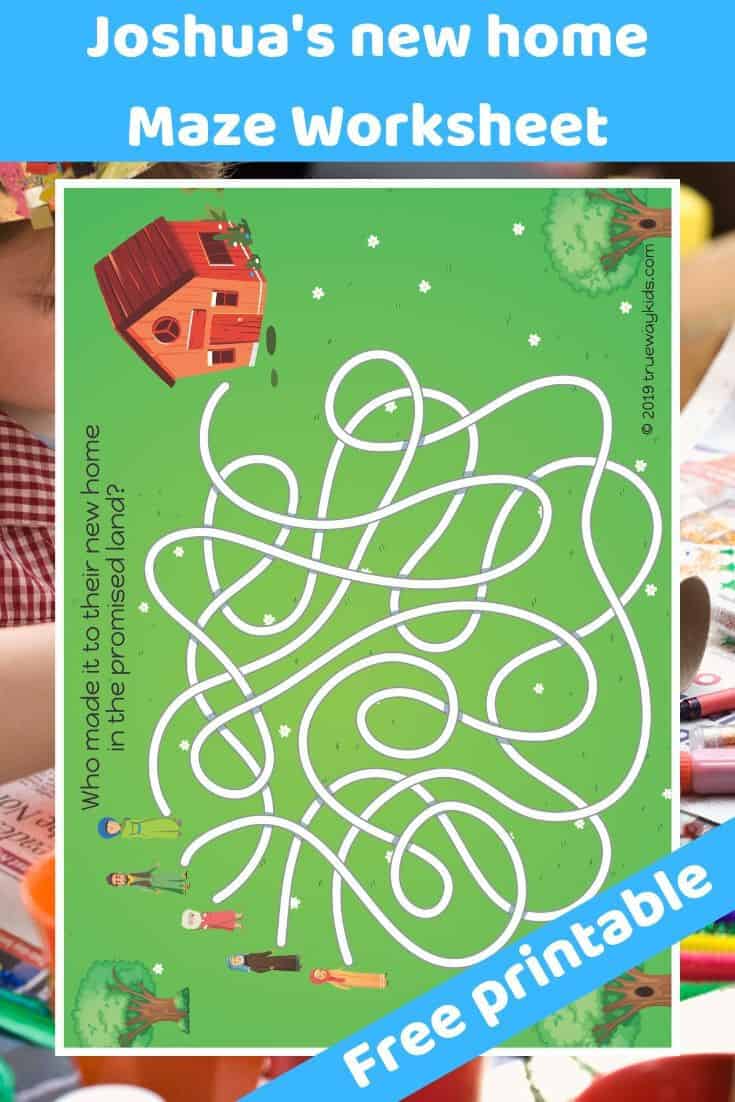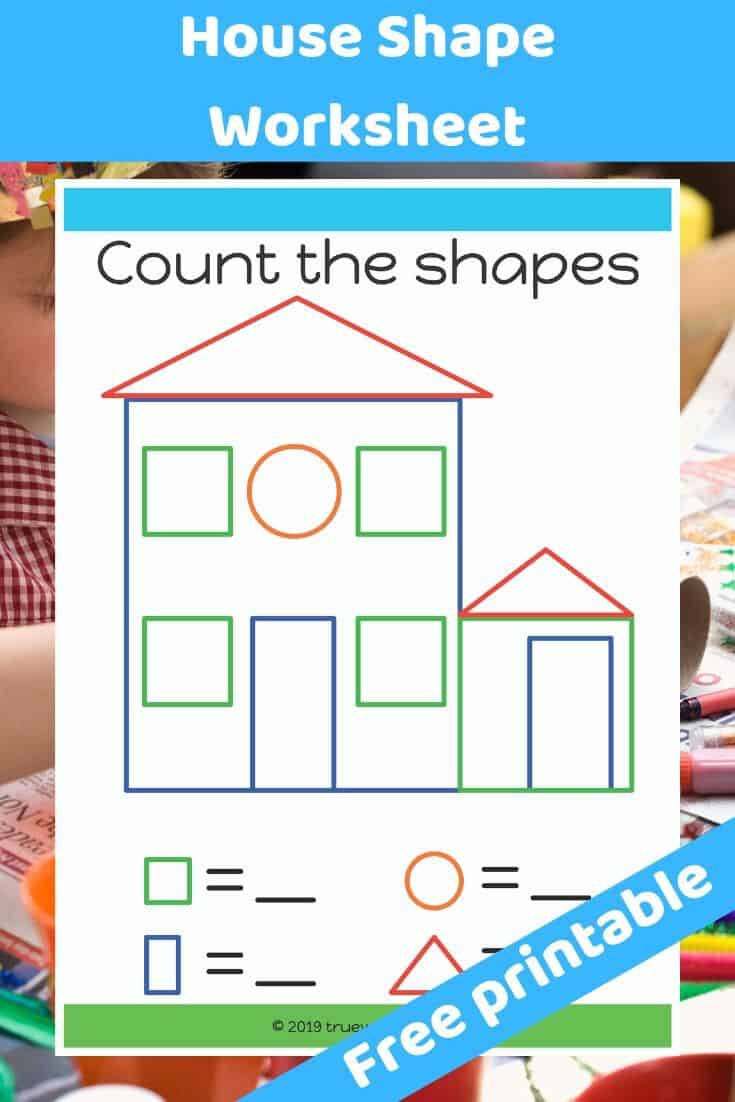 Joshua Coloring pages for kids – FREE printables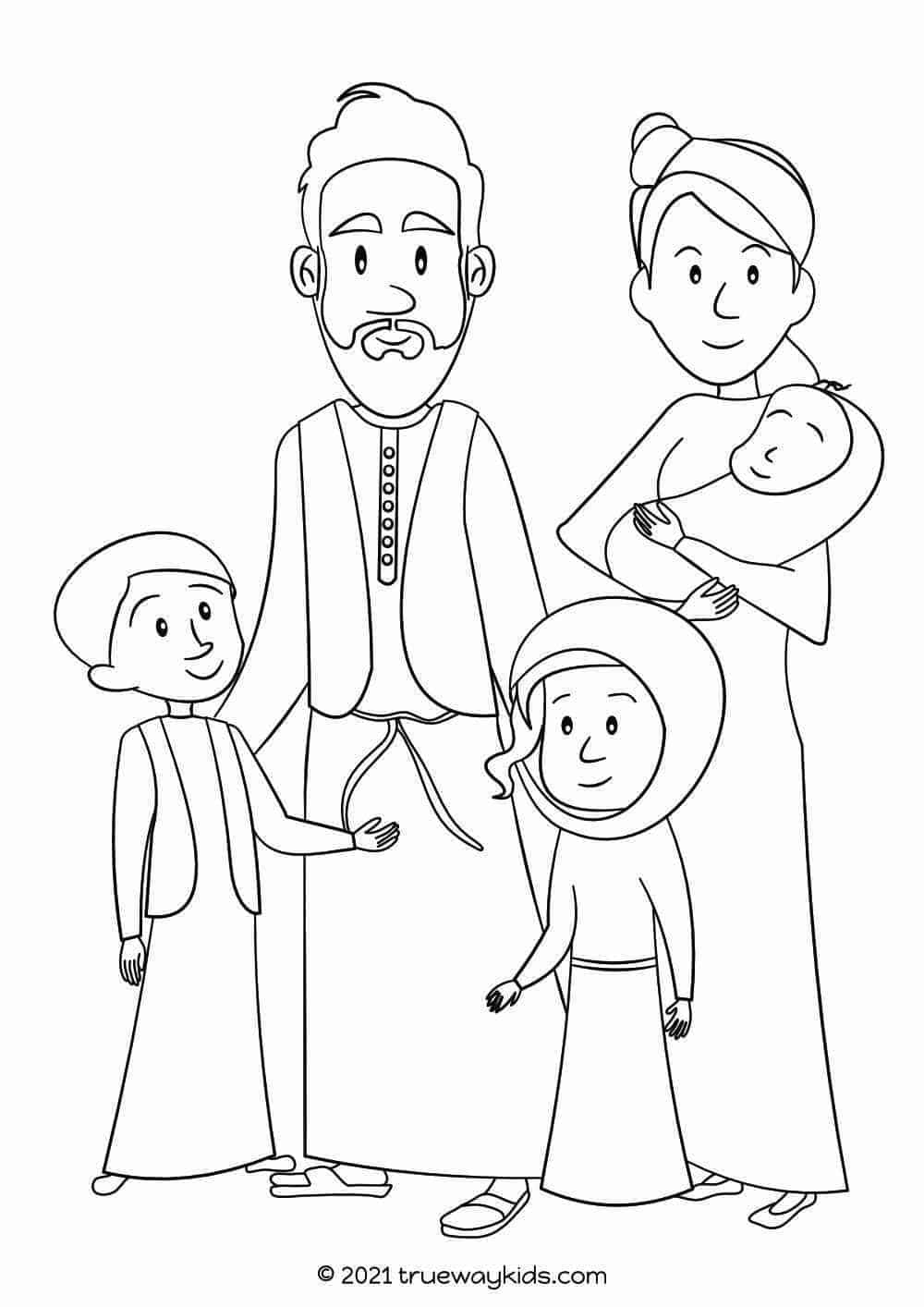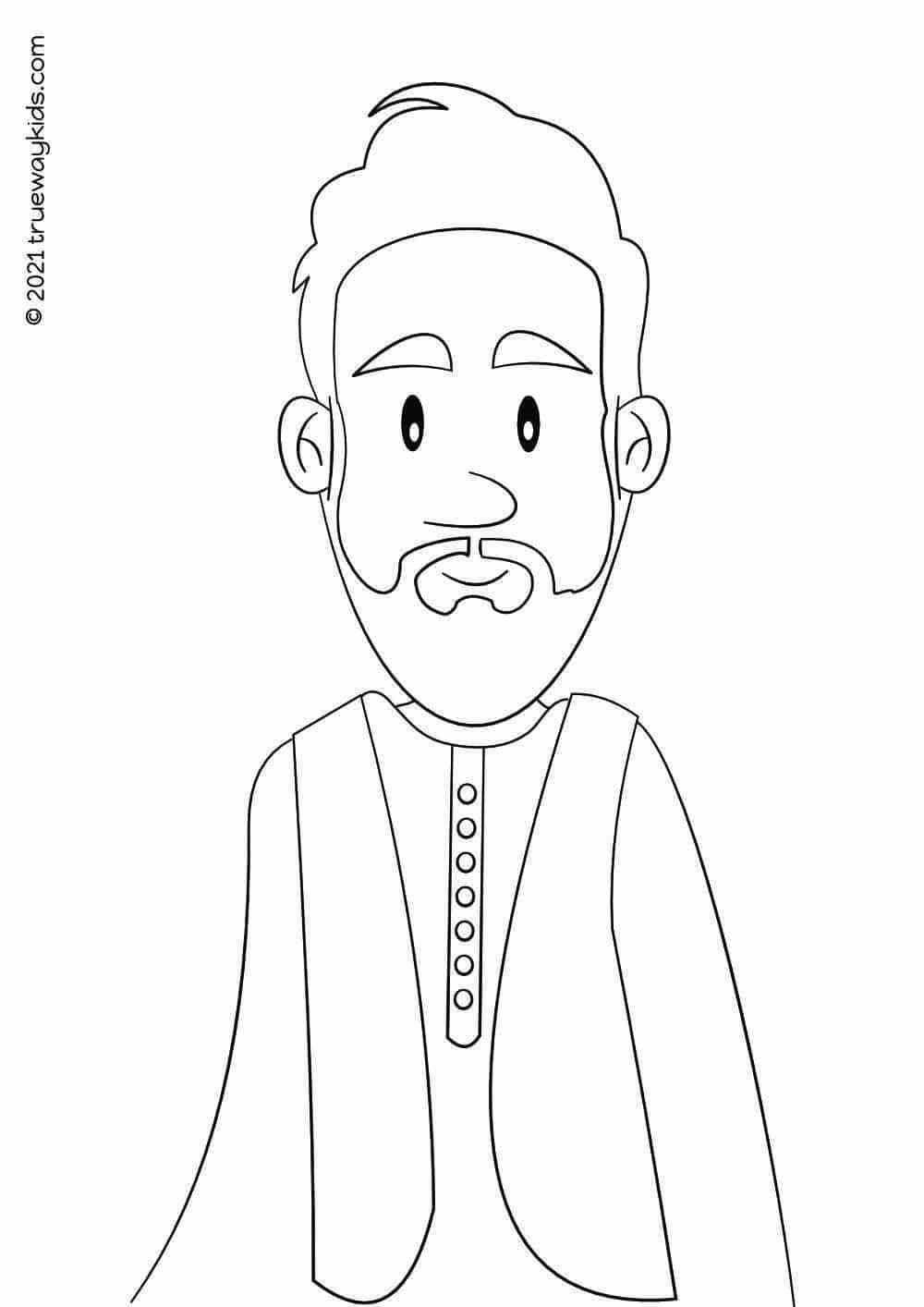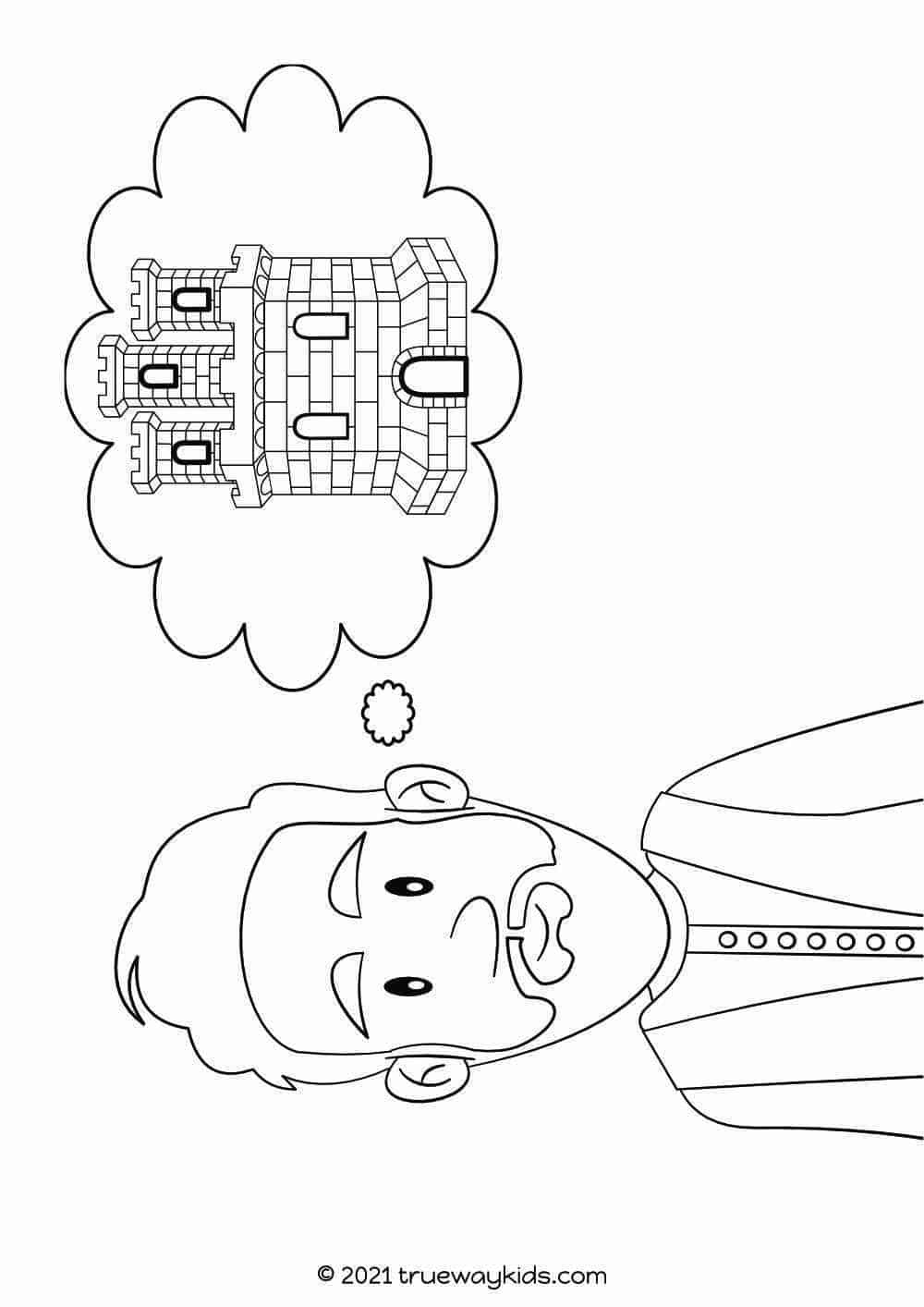 In this weeks lesson you will find: