Our lesson this week looks at the story of baby Moses. The passage is found in Exodus 2. Consider telling the story by a local river to help your child visualize the scene.
Some of the main points we will examine today are:
● Families and caring for each other.
● God watches over us and protects us.
Included in the printable lesson is a short story of Moses as a baby that you can read to your child and highlights some of the main points.
There are also lesson points to help you apply the lesson and make sure your child understands.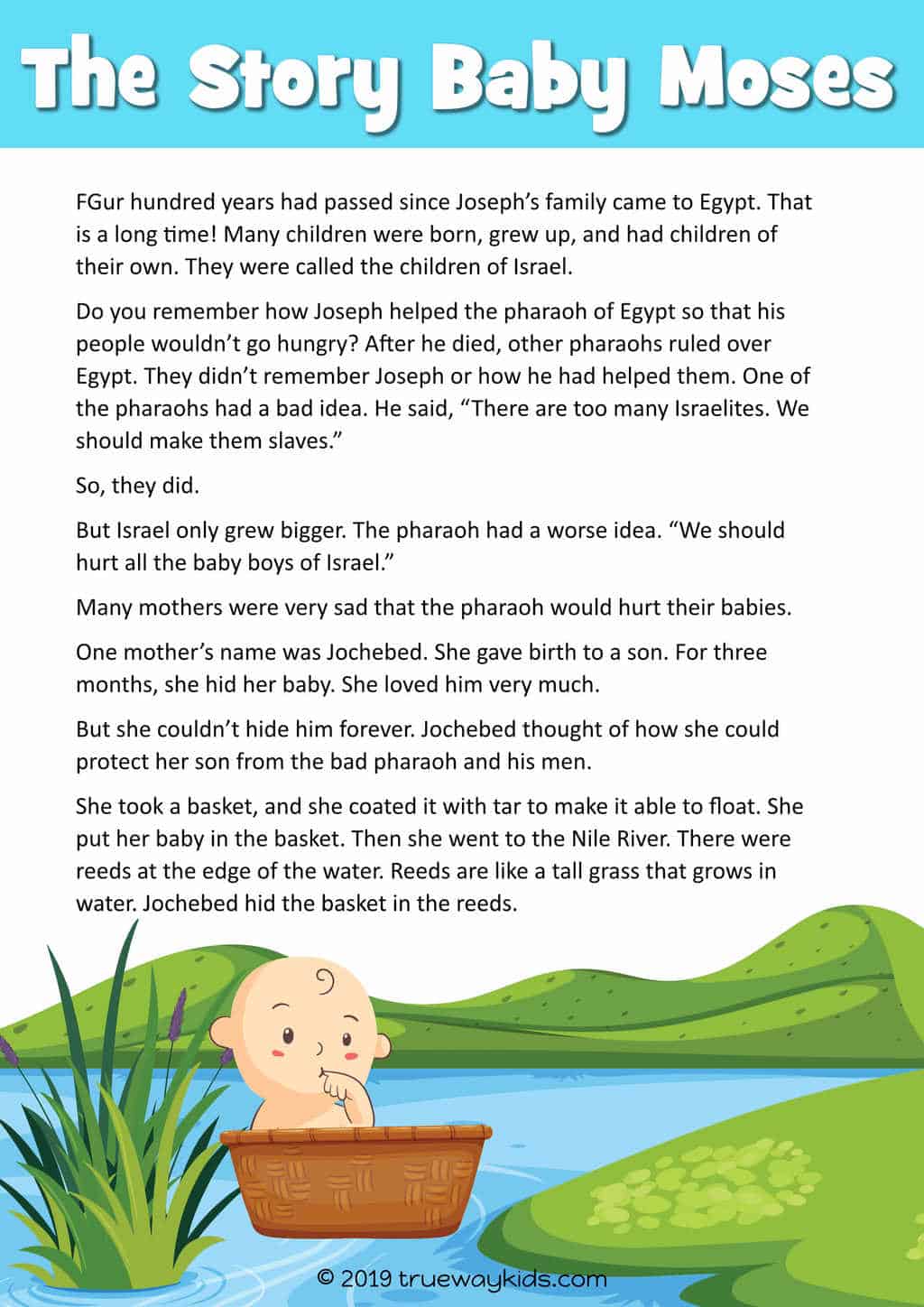 Included in this week's downloadable lesson is a selection of games and activities that can be used to reinforce this week lesson.
Boat making
Nature sink or float
Egg drop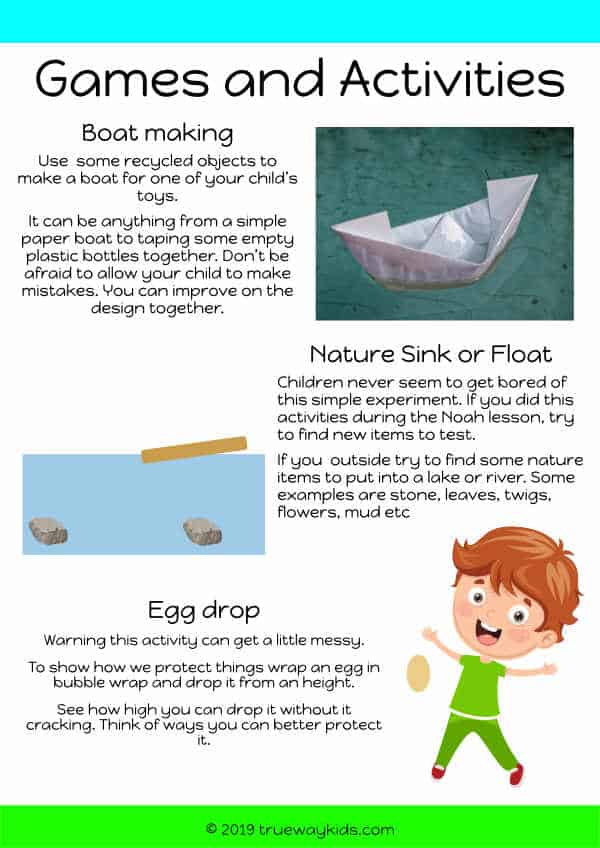 The goal of the worksheets is to teach the lesson of Baby Moses, while supporting educational development and teaching. This weeks lesson includes: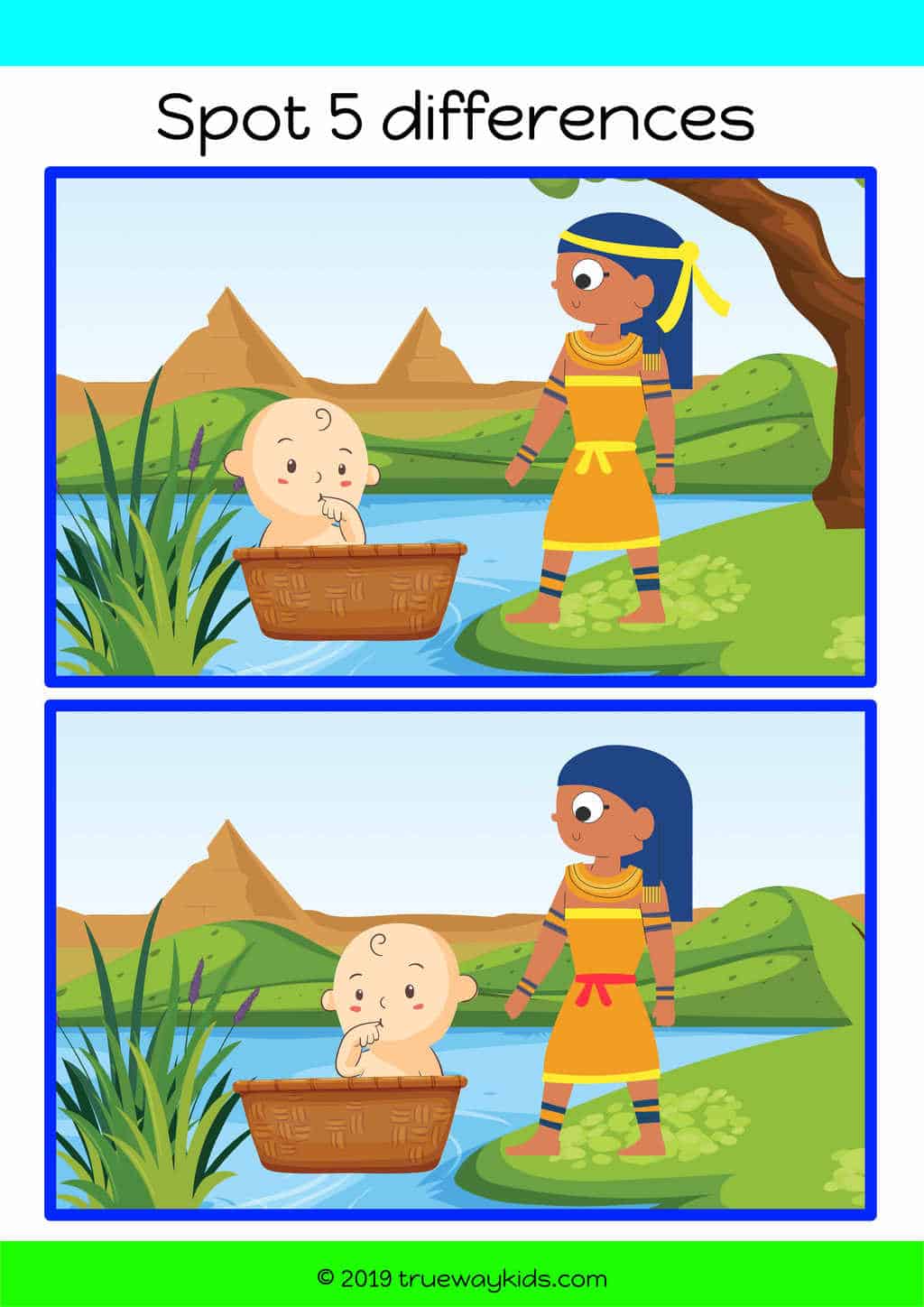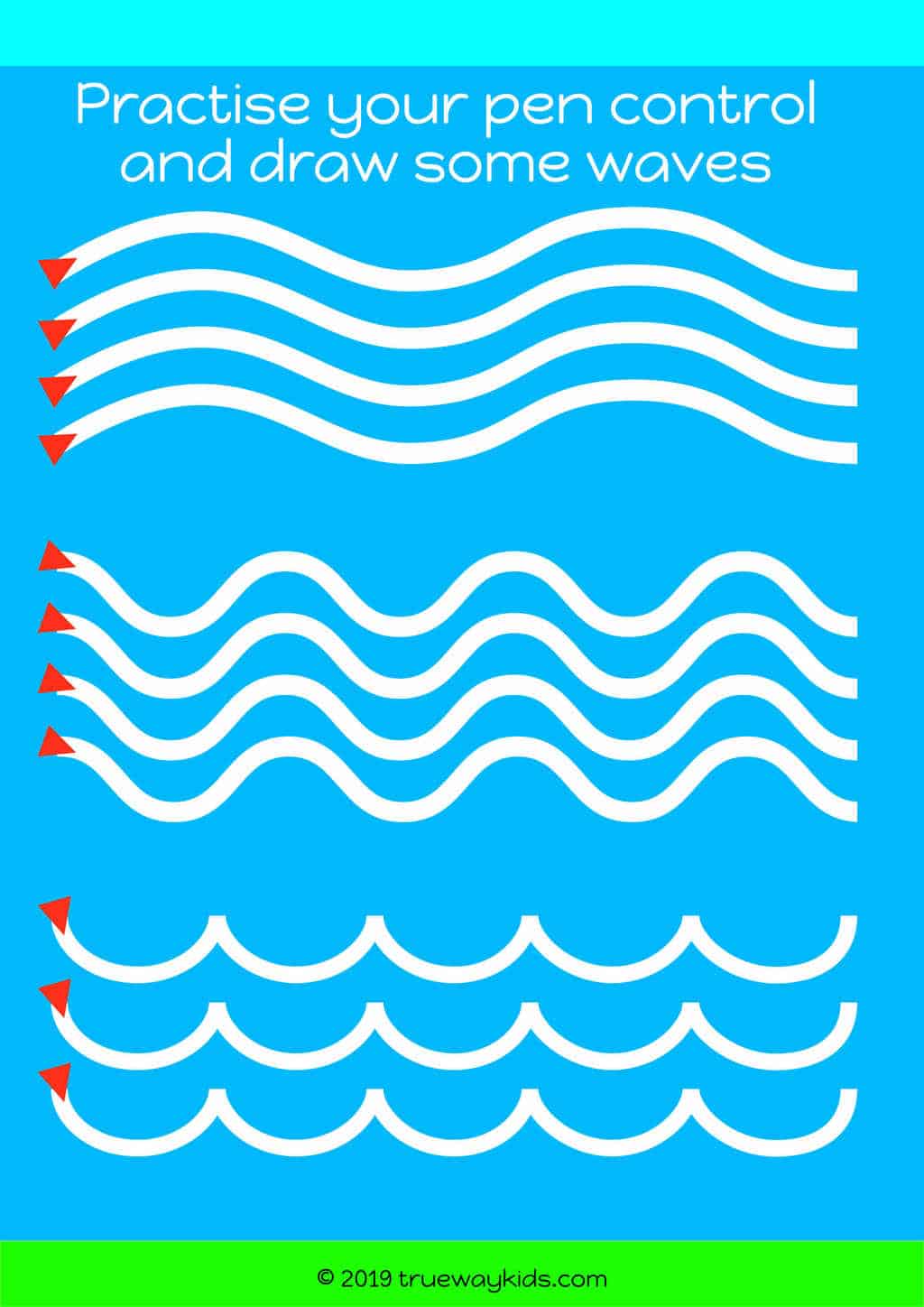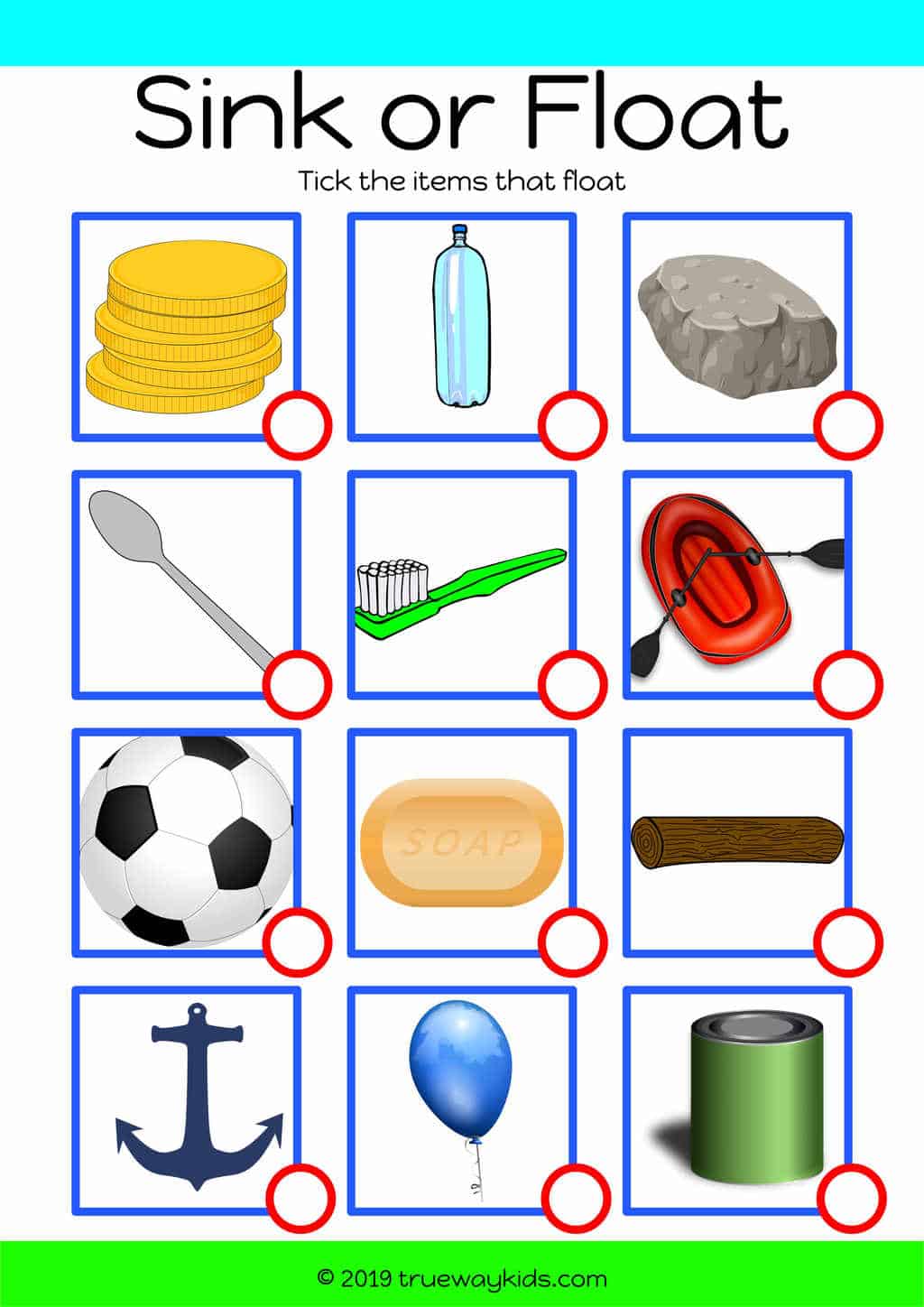 In this weeks lesson you will find: