Our lesson this week looks at the story of baby Moses. The passage is found in Exodus 2. Consider telling the story by a local river to help your child visualise the scene. Some of the main points we will examine today are:
Families and caring for each other.
God watches over us and protects us.
Lesson Guide – Baby Moses
Remind the child of the previous week's lesson on Joseph. Explain that the children of Israel are his family who came to live in Egypt, but almost four hundred years have passed.
Ask the child if they have ever hidden something to keep it safe. Point out ways that you keep things safe such as locking your house or car.
To demonstrate the way Moses' mother put him in a waterproof basket, you could do a little experiment. You will need rocks or other sinkable objects, foil, and animal cookies.
Fill a bowl with water (or use the shallow water at the edge of the river). Take an animal cookie and drop it into the water. Show how it is not protected from the water. Put an animal cookie on a rock. Ask the child if it seems safe. Drop the pebble into the water and show the child that the boat wasn't secure.
Create a simple boat out of the foil (or fold a paper boat). Show the child that the animal cookies are safe and secure in the boat floating on the water.
Ask the child to think of some ways that you keep them safe. Remind them that asking them to wear their coat is a way to keep them safe from being cold. Point out that their car seat is a way to keep them safe in the car. Tell the child that keeping them safe shows how much you love and care for them.
Point out some of the ways that God takes care of us. The sun, rain, food, etc. Point out how God protected them by giving them to you to take care of.
Baby Moses – Bible story for kids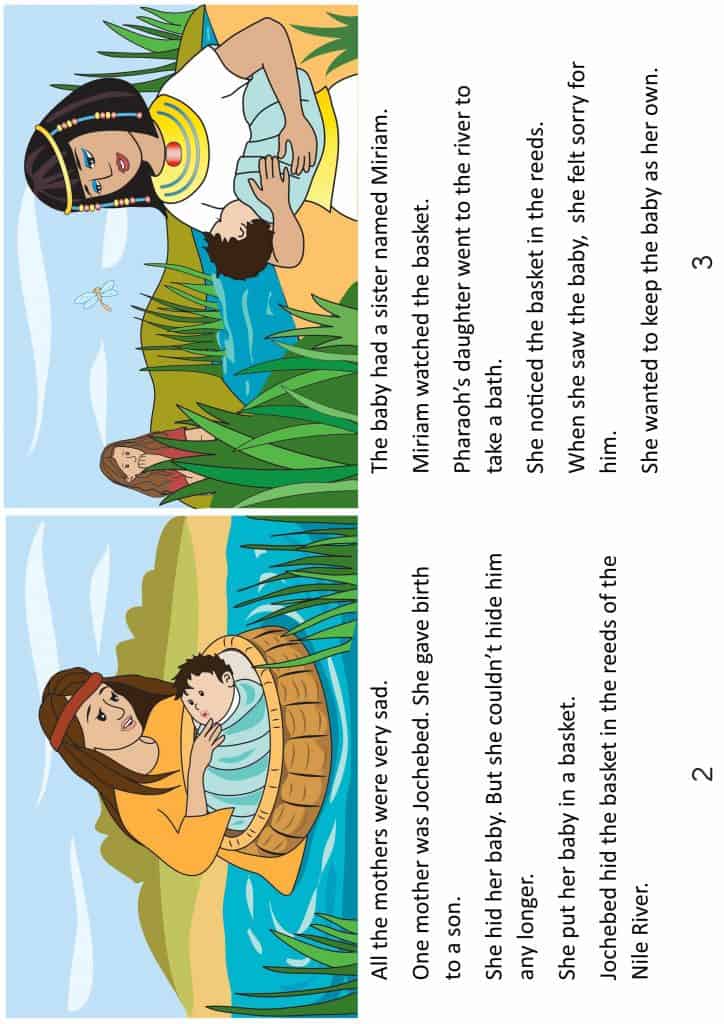 Worksheets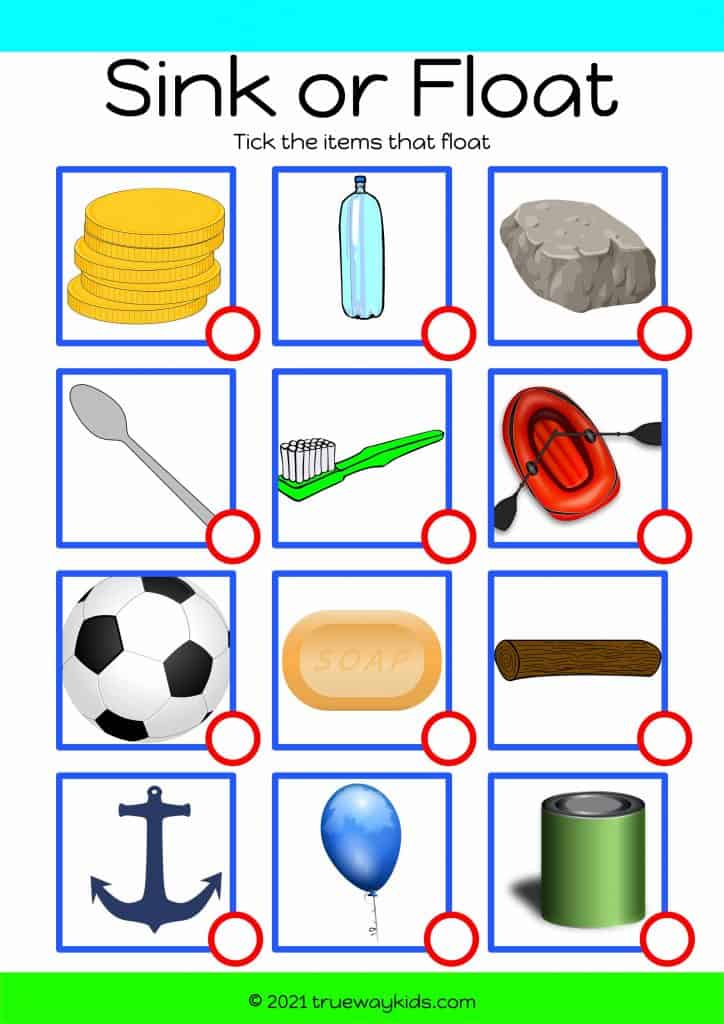 Free Baby Moses Bible coloring pages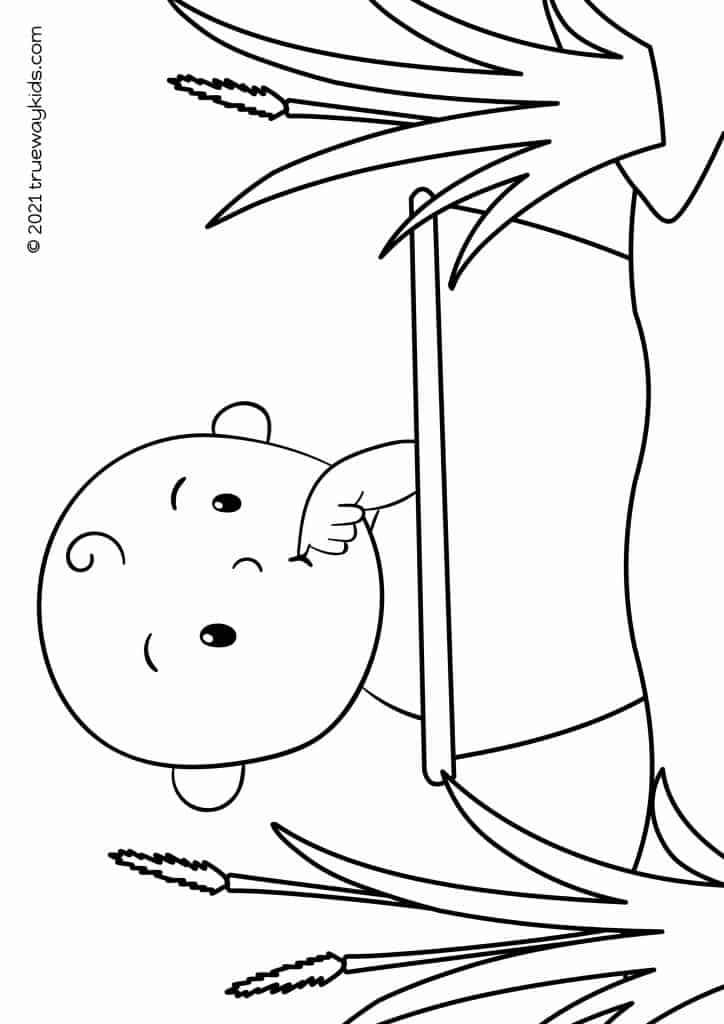 Moses Basket craft
Easy to make weaving craft.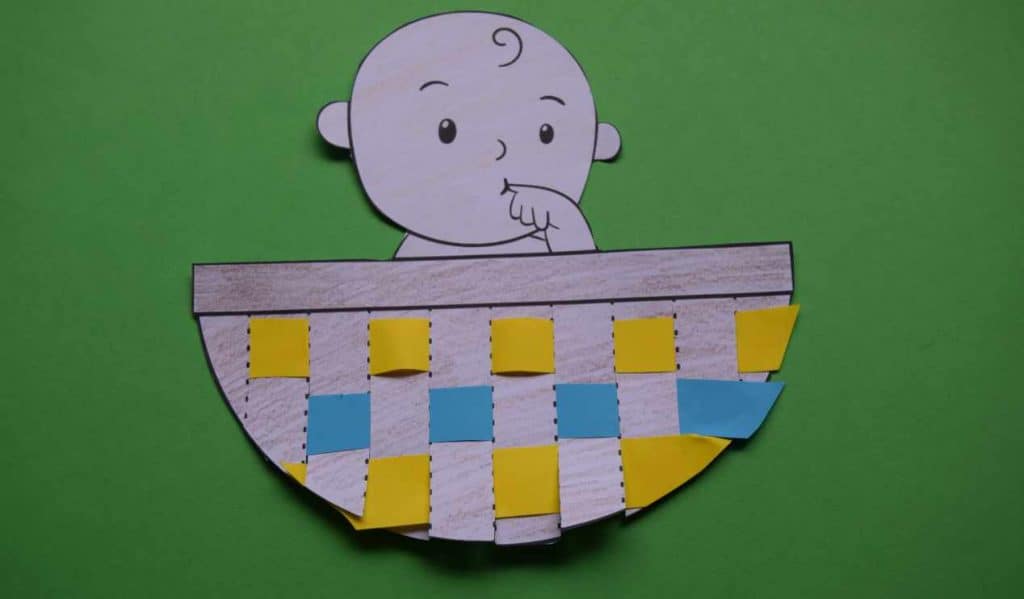 What you need:
Template
White card
Scissor
Glue
Color paper
Colored pencils
Download the lessons for FREE

Translations