This week we will look at the story of Joseph. The grandson of Isaac and Rebekah and the son of Jacob. His story is found in Genesis 37-45.
Some of the key points that we will examine are:
God has a wonderful plan for our lives and can turn a bad situation into good. Romans 8:28
Even if people forget us, God will never forget us.
Forgiveness. Joseph forgave his brothers even though they hurt him.
We will also learn about colours and emotions.
Included in the printable lesson is a short story of Joseph that you can read to your child and highlights some of the main points.
There are also lesson points to help you apply the lesson and make sure your child understands.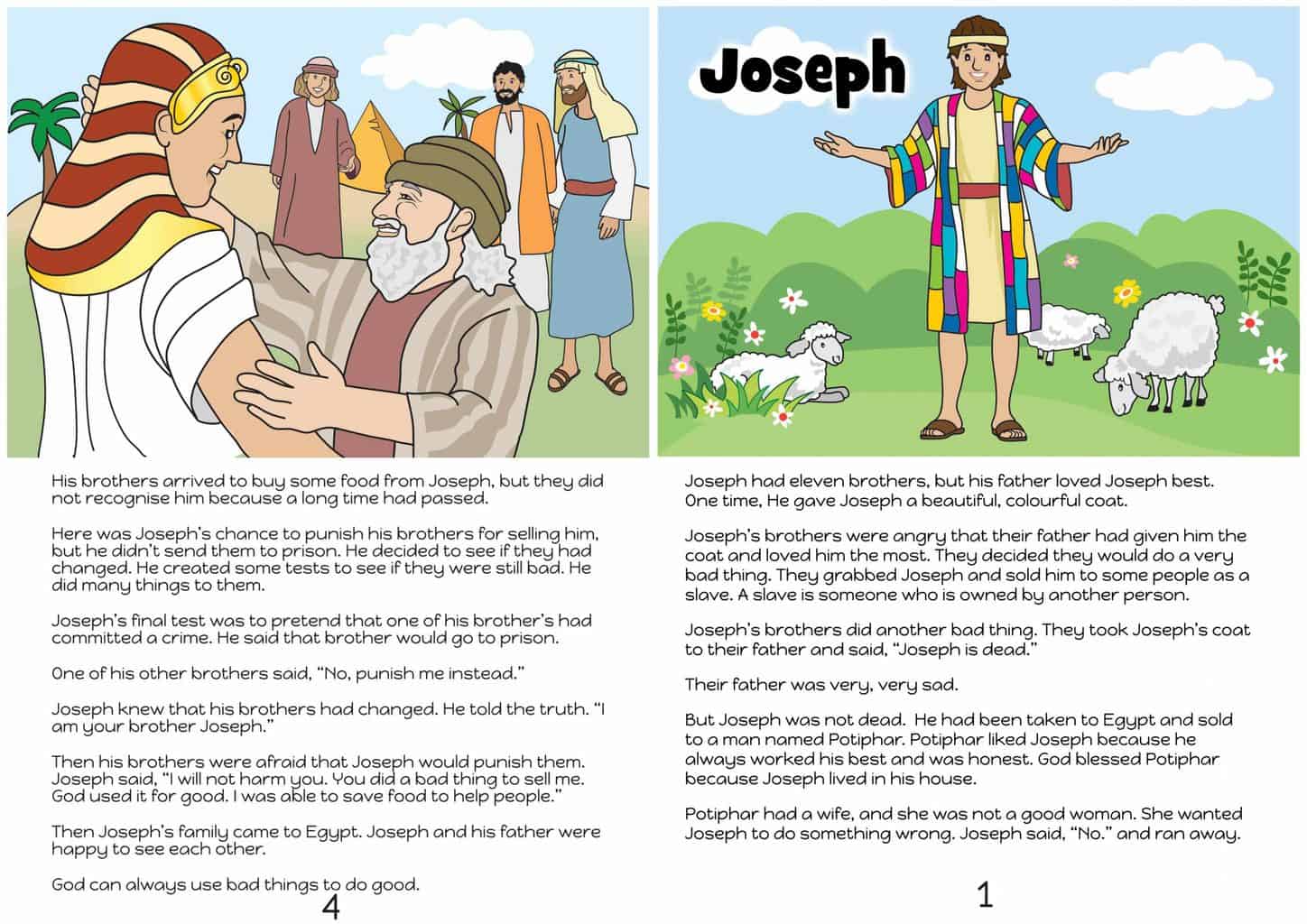 Included in this week's downloadable lesson is a selection of games and activities that can be used to reinforce this week lesson.
Snowflakes
Mr Crocodile
Funny faces
The goal of the worksheets is to teach the lesson of Joseph, while supporting educational development and teaching. This weeks lesson includes:
In this weeks lesson you will find:
We really love it when you share your crafts and colouring pages with us. Here is some of your work. If you 've made this week craft, feel free to send us a photo. We would love to see it.