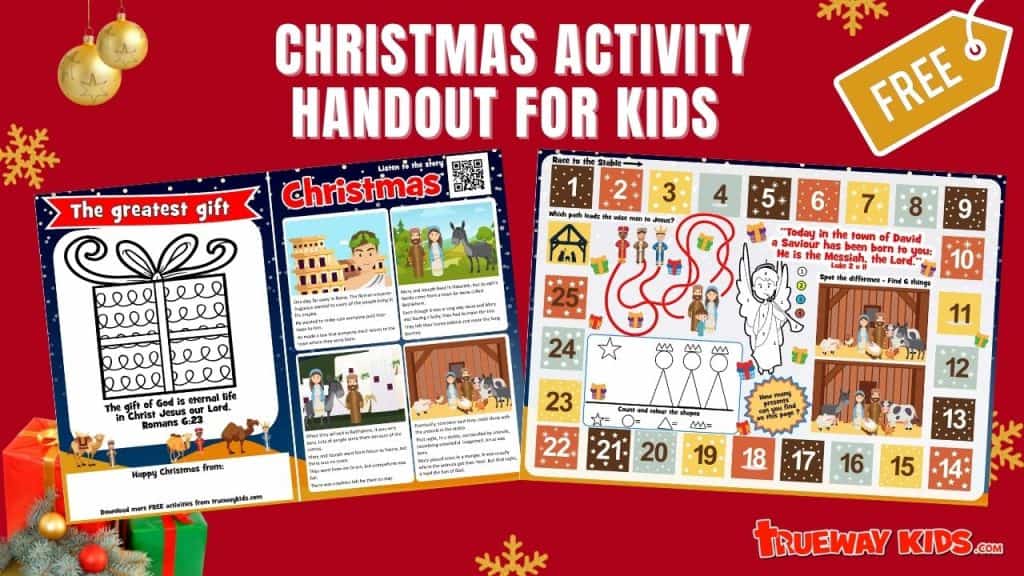 Christmas time is approaching!
Here is our new printable Christmas activity booklet for kids. and is completely free.
Ideas for use:
For community outreach: Our free printable activity pages are perfect for outreach over Christmas. Hand them out to local families while inviting them to your services. There is a space on the back of each flyer to included details from your church.
Give to children who attend your church for a service: Our activity handouts have the Christmas story and activities for kids to keep them busy during service. So come on over and find the perfect Christmas kids handout for you!
Family time: Give a copy to your children or grandchildren over a special meal at home or waiting for food at a restaurant. Use those moments to learn the real message of Christmas.
FREE Download