This week's lesson covers the life of the prophet Elijah from 1 Kings 17-19. Some of the key points we will cover are:
We shouldn't be like everybody else. We need to trust God—as demonstrated when Elijah stood alone against the prophets of Baal.
God provides for our needs—as shown by the ravens bringing food to Elijah.
God speaks to us when we are scared, as seen when God comforts Elijah when he is alone in the cave.
God gives us friends to help us—as evidenced by the friendship of Elisha.
Download the free lessons

Elijah lesson Guide
Explain that before people had a whole Bible to read, a prophet was tasked with bringing God's word to the people. Explain how God told Elijah to tell King Ahab there would be no more rain for some time. God told Elijah to leave that place and that He would look after him near a stream.
Ask the child if they have ever been hungry. Point out that Elijah didn't have food. You can take the child to a petting zoo or park and feed ducks or geese, or feed a pet at home. Point out that you are feeding them, and it was a miracle for the ravens to bring food to Elijah instead of eating it themselves.
Share how later God took Elijah to a widow and her son. Explain that they only had food left for one more meal. Beforehand, measure out all the ingredients you need to make a loaf of bread. Ask your child to help you pour the ingredients into a bowl for mixing. Ask them what happens to the other contains? They become empty. Explain how God did another miracle to provide for Elijah, the widow, and her son because their ingredients never run out. Remind your child that the widow didn't have much, but she trusted God with the little she had.
Talk about how, just like today, people didn't always want to listen to what God had to say. Explain that Baal was an idol. Think about how brave Elijah was to stand up to the 450 false prophets of Baal. You can demonstrate the vast difference in numbers by using pennies, buttons or other items to show your child how many more prophets there were for Baal. Point out that even though they were stronger in number, God is infinitely stronger.

If you wish, you can use a safe place to demonstrate lighting a piece of dry paper. Also, demonstrate trying to light a piece of wet newspaper and show how great God's power was to light a wet offering on fire.
Take about times when you and your child were afraid. Explain that even adults get scared sometimes. Point out that God spoke to Elijah to comfort him and that we can find comfort by reading the Bible. Pick out a verse such as Psalm 56:3 or I John 4:4 and memorize it. Whenever you or your child is afraid, recite the verse together.
Point out the comfort that Elijah received from Elisha. Talk about some of your child's friends. Think about a time that your child received comfort or a blessing from a friend. Consider ways that you could give a friend a blessing.
Pray together and thank God for friends and ask Him to help you stand alone and not be afraid.
Elijah Bible story for kids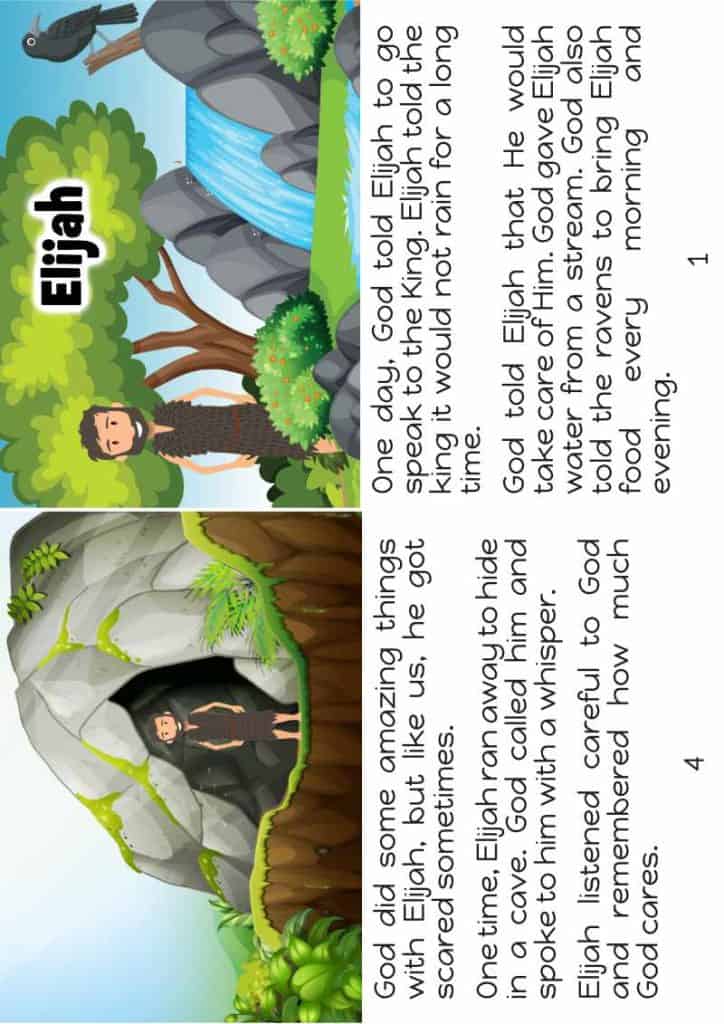 Games and Activities
Whisper, Whisper
When children are excited or angry, their voices are often more comparable to a megaphone than a quiet whisper. This game will help them acquire the skill of whispering and listening.
Whisper an instruction to your child. They must do what you say to them. They must listen carefully to do it correctly.
Allow them to whisper direction to you or other children. Not too loud or to quiet.
Feed the birds
Children love feeding birds in the park or ducks in the pond. You could even set up a small bird feeder in your garden. There are plenty of free or cheap ideas to build your own online.
As you feed the birds, talk about how amazing it was that the birds brought food to Elijah. Reflect on how God provides for our needs.
Watch the clouds
Cloud watching can be done almost anywhere and lasts as long as you and your child's imagination allows. Lie on the grass or sit on a chair, it is totally up to you.
As you look at the clouds together, try to find shapes of things you see. This will encourage creativity in your child while being a restful activity.
Speak about how Elijah and his servant kept a look out for rain until they found a cloud a small as someone's hand in the distance. 1 Kings 18:44.
Elijah Worksheets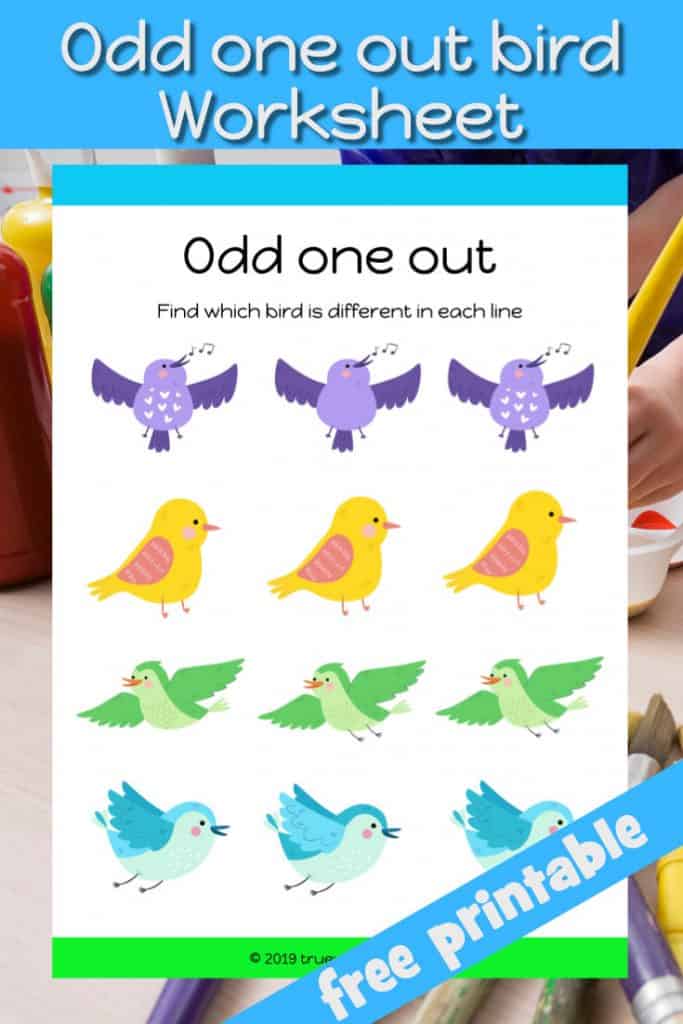 Elijah Bible Arts and Crafts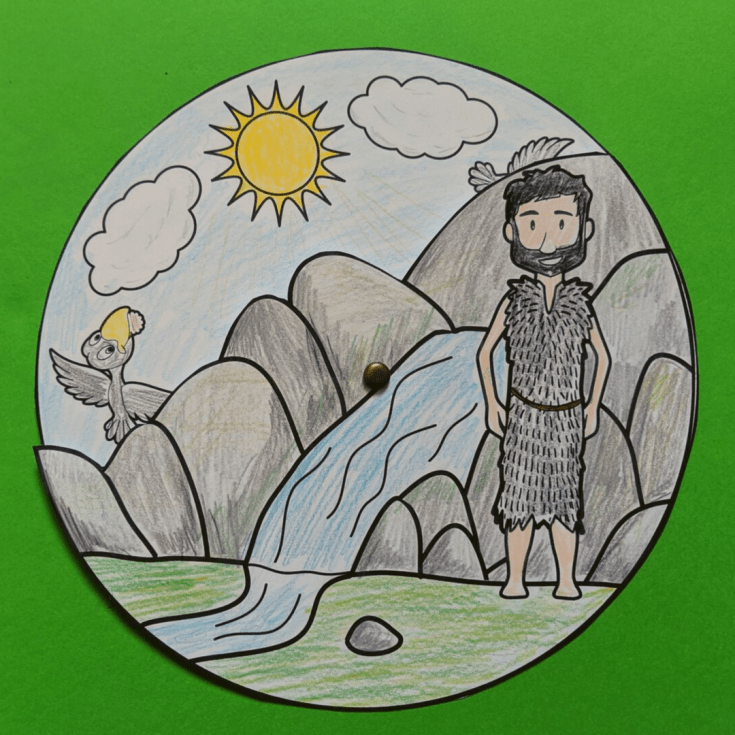 Yield:

1
Elijah and the Ravens Bible Craft
Here is an easy to make Bible craft for children to learn the lesson of Elijah and the Ravens from 1 Kings 17. Watch how the ravens feed Elijah every morning and evening by rotating the wheel.
Materials
Template on white card. (For best results)
Fastener pin
Some sticky tape
Tools
Coloring pencils or crayons
Scissor
Instructions
Print the template onto white card and collect supplies.
Color in the picture
Cut out the Template
Add fastener pin through the black hole
Add a stripe of sticky tape on the back to protects hands from pin.
Free template included in the lesson
Elijah on Mount Carmel craft for kids
Coloring pages
Here are the free printable coloring pages included in this week lesson on Elijah. The First is when Elijah prayed for fire in the account with the prophets of Baal. The second is a simple character page and the next are ravens bring food to Elijah.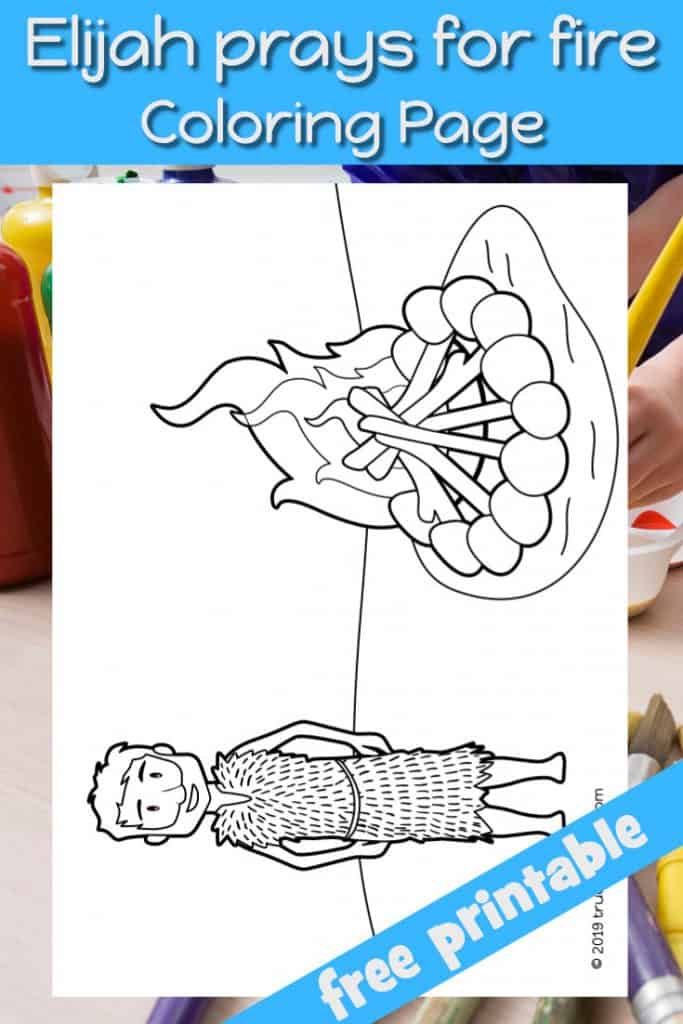 Download the free lessons

Translations