Welcome to our Bible lesson on Esther, an woman used by God to accomplish extraordinary things. This specially designed lesson, suitable for children aged 5 to 10, invites young hearts to explore the book of Esther and discover divine truths a through a story steeped in courage, faith, and God's sovereign power.
Key points:
God's Unseen Workings: Dive into the realization that God is ceaselessly at work behind the scenes, orchestrating events even when His presence seems hidden.
God's Justice: Discover the divine justice of God, who knows the secretive plans of the wicked and assures that judgment and righteousness will prevail.
Ordinary People, Extraordinary Plans: Uncover the wondrous ways in which God uses ordinary individuals, like Esther, to unfold His miraculous plans and purposes.
The Power of Faith and Courage: Esther's boldness will inspire the realization of the essential need for faith to courageously speak out for God when called upon.
Inside the Esther Lesson Pack, You'll Explore:
Interactive Activities: Immerse in delightful activities that instill profound truths from Esther's story, making learning both enjoyable and insightful.
Creative Worksheets: Engage with worksheets like "Esther's Crossword," "Royal Banquets planning," and other innovative exercises that support scriptural learning.
Vivid Story Pages: Experience Esther's saga through rich illustrations and storytelling.
Inspiring Craft Projects: Dive into heartwarming crafts that serve to bolster the connection to the essential teachings and wonders unveiled in Esther's story.
Expressive Coloring Pages: Engage in expressive coloring pages that invite creativity while reinforcing the rich narratives and lessons of Esther's life.
And Much More: Explore lots of additional engaging resources that ensure a comprehensive, enriching learning adventure through Esther.
Preview our content and download your free, Esther lesson pack below.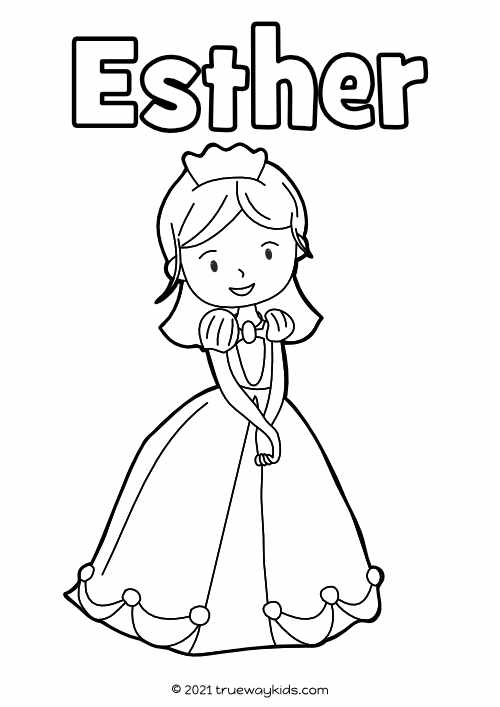 Download the FREE lesson packs