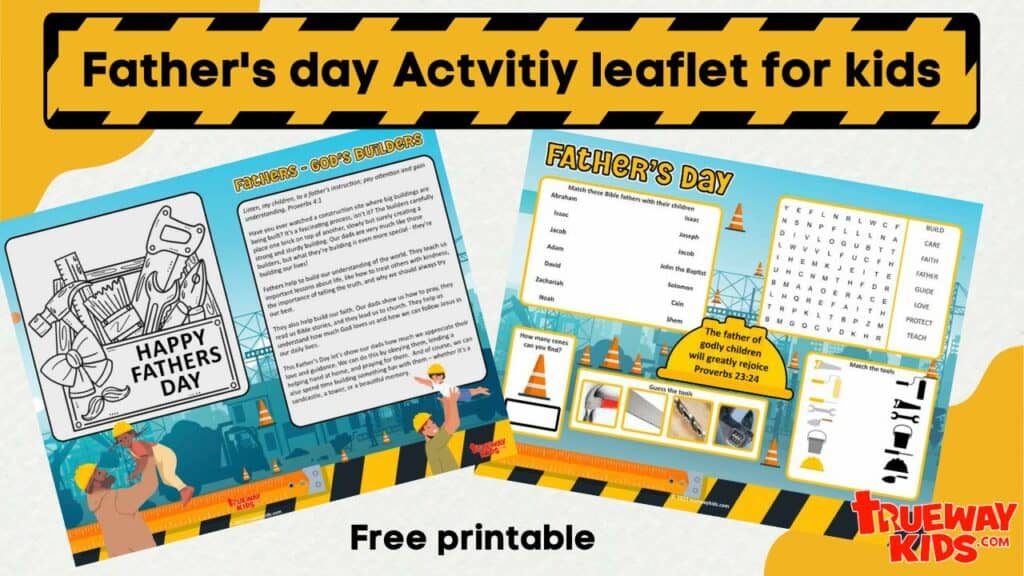 Celebrate Father's Day in a unique and engaging way with the children in your church or family. We are excited to present our free printable Father's Day Activity Booklet! Crafted to inspire kids while teaching them the importance of acknowledging and appreciating their fathers, this booklet is an ideal addition to your Sunday school lesson or a special family activity on Father's Day.
What's Inside: Our Father's Day Activity Booklet consists of a variety of engaging and age-appropriate activities that allow children to celebrate their fathers and reflect on the guidance and love they receive regularly. Here's a sneak peek into what the booklet offers:
Front Cover: An engaging and understandable devotional that helps children comprehend the importance of Father's Day and the vital role their fathers play in their lives.
Inside Pages: An assortment of entertaining puzzles and worksheets designed to involve children in an enjoyable and interactive manner. Activities range from counting, connecting Bible characters to their fathers, word searches, and more.
Back Cover: An attractive coloring page.
How to Use: Downloading and printing our free Father's Day Activity Booklet is a breeze. Just hit the download button, print the booklet, and hand it out to the children in your church or family. Encourage them to dive into the activities and think about the the devotional.
The booklet is available for FREE download in English, Spanish, Portuguese, French and Afrikaans.