It is incredible to think we are at the end of another month, and in fact, the end of the first quarter. We are again so amazed by the work God is doing and the doors He is opening.
Thank you so much for your prayers, support, service and being part of this ministry. We feel extremely privileged to serve alongside you.
There is so much we can and should thank God for, but here are just a few.
You can watch the update video here:
Easter Trail and Resources
It has been amazing to see people using the Easter trail. Not only in homes and churches, but in towns, parks and public schools. For some children, this would have been the very first time they heard these Bible truths.
Our Easter leaflet has been handed out by churches and families.
On Palm Sunday, there were just short of 15,000 visitors to the site.
Our Welsh Easter Bible story video also passed 500 views.
New lessons and translations.
As well as our weekly baby & toddler lessons, preschool lesson and 5 + lesson. We have been able to add some new languages and catch up with lessons in those languages.
This month we have added to the site:
Indonesian – 21 lessons
Khmer – 10 lessons
German – 8 lessons
Romani – 21 lessons
Arabic – 3 lessons
Polish – 18 lessons
Dutch – 10 new lessons
We are so thankful for those who partner with us and make these translations possible – THANK YOU!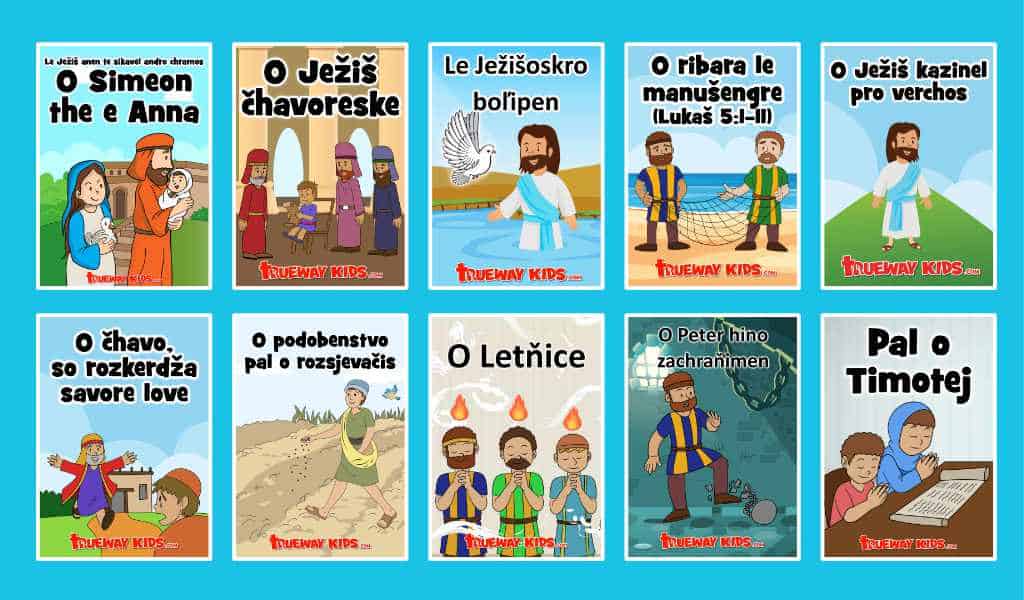 Prayer Requests
VBS / Holiday Club programs
We continue to have requests to create new VBS programs. It is something that is also on our heart and we have the ideas ready to go. Please pray with us that we will have the time and resources needed to get the first one out in the next few months.
We plan to share a program for summer that can be used in a church or by a few families in their garden depending on local COVID restrictions.
COVID situation
Please continue to pray for the COVID situation. Many of the families who help with the translations have been affected by the virus in the past few weeks. Please also pray for churches who have been unable to minister to the families in their communities for some time.
Open doors
Please continue to pray with us as we aim to develop resources for children around the world to study the Bible in their own languages. So much of the world still have so few resources available to them.
Thank you so much for your prayers and partnership in this ministry,