In this lesson, we will study Psalm 23 together. Psalm 23 is possibly the most well-known psalm in the Bible. Psalm 23 is full of God's promises to care of His people (sheep). Some of the lessons we will learn are:
We can have a personal relationship with the Shepherd.
God always does what is best for us.
God protect us and bless us.

Lesson Guide – Psalm 23
Read Psalm 23 from your Bible.
Verse 1: Ask your children if they remember David in the Bible. Remind them that he was a shepherd boy and knew about looking after sheep. Ask what a shepherd does to look after sheep? David cared for his sheep, protected the sheep, fed the sheep, led the sheep to water and food, and so on. But David knew that God cared for him even more.
David said, "The Lord is MY Shepherd." Talk about how David had a personal relationship with the Lord. Give examples, such as my dad or my mom. Show how these are special personal relationships. Share about your personal relationship with Jesus.
Verse 2: Ask your child if they like it when you tell them it's nap time or bedtime? How about when they are told it's time to stop playing outside or eating sweets? Or to take some medicine? Sometimes parents ask children to do things they don't like because it's the best thing for them.
David knew that God always does what is best for His sheep. Verse 2 says, "He makes me lie down in green pastures. He leads me beside still waters." God knows what is good for us even if we don't.
Verse 3: Hide two sheep images in the room. Ask your child to find a picture of a sheep. Make sure it is difficult to find. If they give up looking, ask them if they would like you to lead them to the sheep. If they find the first sheep. Ask them to come back to you and then say you will lead them to the second sheep. Notice how it's much easier to be led to the right place.
God will lead us to paths of righteousness. That means we can trust Him to take us the right way and help us know what to do. Play a blindfold game with the child. Blindfold the child and hold their hand. Tell them that you will lead them, and they should trust you. Lead them to a treat. Talk about how sometimes we don't see where God is leading us, but He always leads us to the best places when we trust Him.
Verse 4: Show some pictures of random items. Some should be items that the child might find scary, such as a spider or the dark. Remind that child that God promises to be with us even in scary situations. He will never leave us and is more powerful than our fears.
Verse 5: Set up a pouring station for the child. Allow them to have some time pouring from one container to the other. You could use water, sand or rice. Give them a large jug full of the item and ask them to pour it all into a cup. Note that it doesn't fit but overflows. Remember how the psalmist said, 'my cup overflows.' God's pour so many blessings into our lives. Take time to think about some of the blessings God pours out on the lives of you and your family. Some examples are each other, food, water, health, a church, a chance to know Him, to own a Bible and so on.
Verse 6: As your child to walk around the room. Follow them wherever they go. Tell them that you are following them. Next, ask them to follow and copy you. You can walk around, jump, crawl etc. Talk about how God's goodness and mercy will always follow us. There is no place we can go or anything we can do that will separate us from the love of God (Romans 8:35-39).
Pray together and thank God for taking care of you.
Free Printable Bible Story
Psalm 23 – Bible Reading version
Games and activities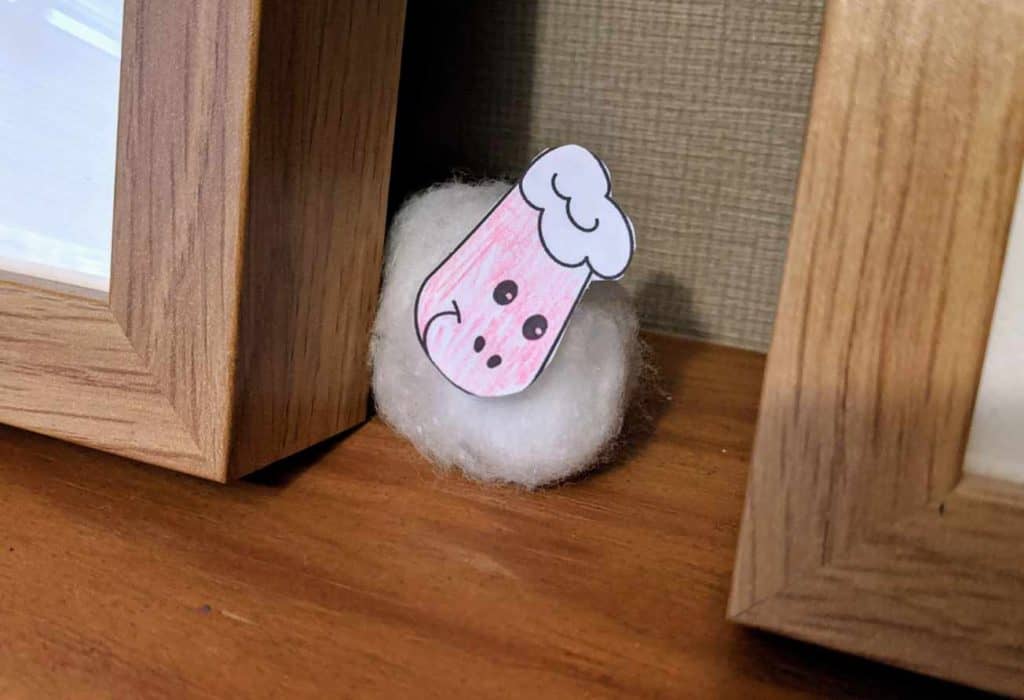 Gather the Sheep
Hide some cotton wool balls around a room. If you have some extra time, you could draw some faces to glue onto them first. Tell the children how many sheep there are and on go they must find all the sheep. Take it in turns to hide and seek. See who can find all the sheep the fastest.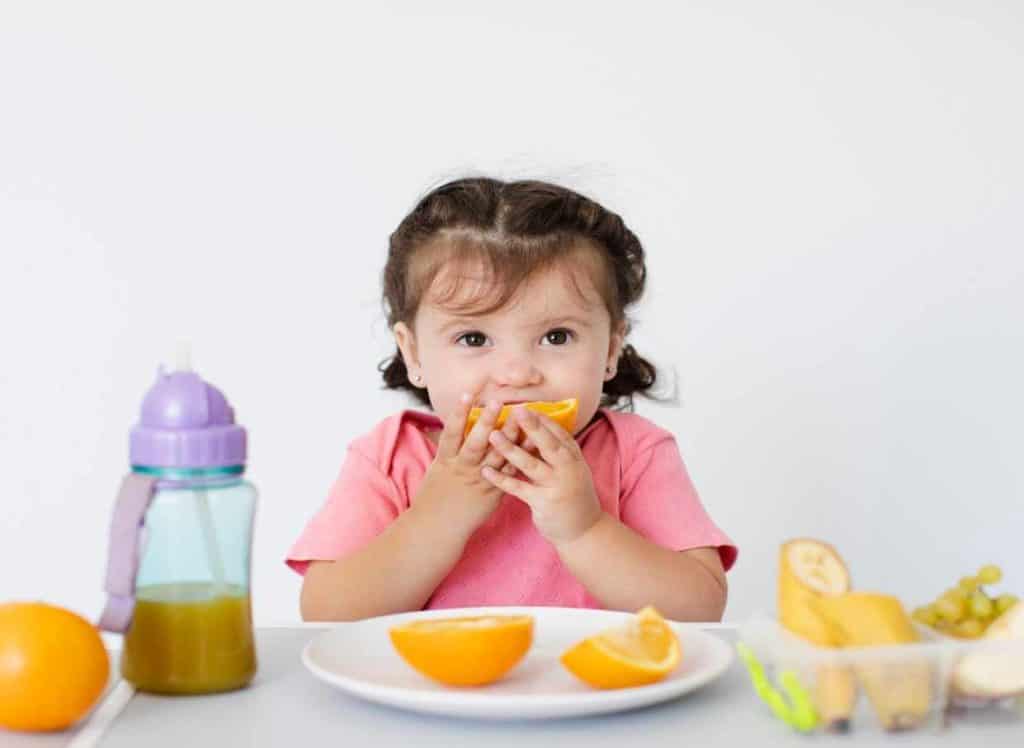 Make a Fruit Salad
Make a fruit salad with your children. You could even have it as a snack while reading the story.
Allow your child to peel the fruit (bananas and oranges etc), depending on their age, you could help as needed.
Talk about how the peel protects the fruit and how God protects us.
Enjoy the fruit together. Talk about how Psalm 23 says, God prepares a meal for me.
Give thanks for God blessings such a food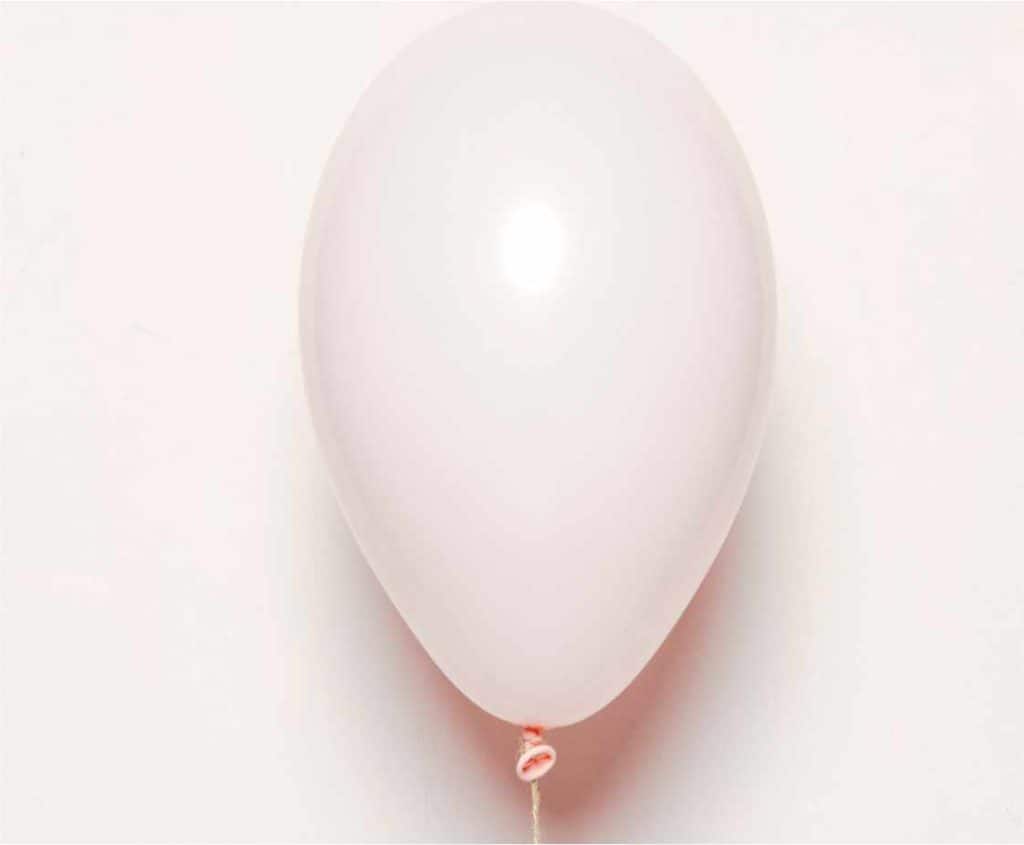 Balloon sheep
Ask your child to imagine that the balloon are sheep. You could even draw on some faces.
Have them look after the sheep keeping them in one place. When they are not looking, you could move one of the sheep. Any time they find one, they must return it to the other sheep.
Worksheets
Free Bible Coloring Pages – Psalm 23
Craft – Fluffy Sheep Craft
What you need:
Sheep template verse
Colour pencils / crayons
Glue
Cotton wool
What to do:
Colour in the page
Pull apart the cotton wool
Glue onto sheep
Download the lesson for FREE

Translations