This week, we will look at Moses and the Ten Plagues of Egypt from Exodus 7-12. Some of the important points we will touch on this week are.
God saves His people and makes them free.
God wants us to have a soft heart and obey him, not a hard heart like Pharaoh.
Pharaoh thought he was the most powerful, but he learned God is the most powerful.
Lesson Guide – The Plagues of Egypt
Remind the child that a slave is a person who is owned by another person. Tell them that the Israelites were slaves and very unhappy. Remind them that Moses had been called by God to free the Israelites.
Pass around hard and soft objects to the child. Ask the child to decide whether each object is hard or soft. Fill a bowl with water. Put in the soft objects such as cloth or a sponge. Show the child how these soft objects will soak up the water and be filled with it. Now put in hard objects such as rock or wood. Demonstrate to the child that they did not soak up the water. Point out that our hearts can be hard or soft. A soft heart can become filled with God, but a hard heart will remain empty of God.
Practice counting up to ten with your child. You can help them understand a few of the plagues. Here are some ideas.
Ask them if they would like to find a frog in their dinner. Point out how annoying flies are. Imagine how hard it would be to do anything in the dark. You can even turn out the lights and ask the child to accomplish a task in the dark such as finding a crayon of a particular color.
Think about how the Egyptians tried to compete with God and show their power. Talk about how God is all powerful.
Talk about how important it is to obey fully. Remind the child of the instances where Pharaoh tried to half-obey God by only releasing part of the Israelites or not letting them take their animals. Help the child think about a time when they did not obey fully (such as only cleaning up part of their toys). Remind the child that we need God's help to obey Him.
Help the child pray for a soft heart and that God would free them from their sins.
The Plagues of Egypt – Bible story for kids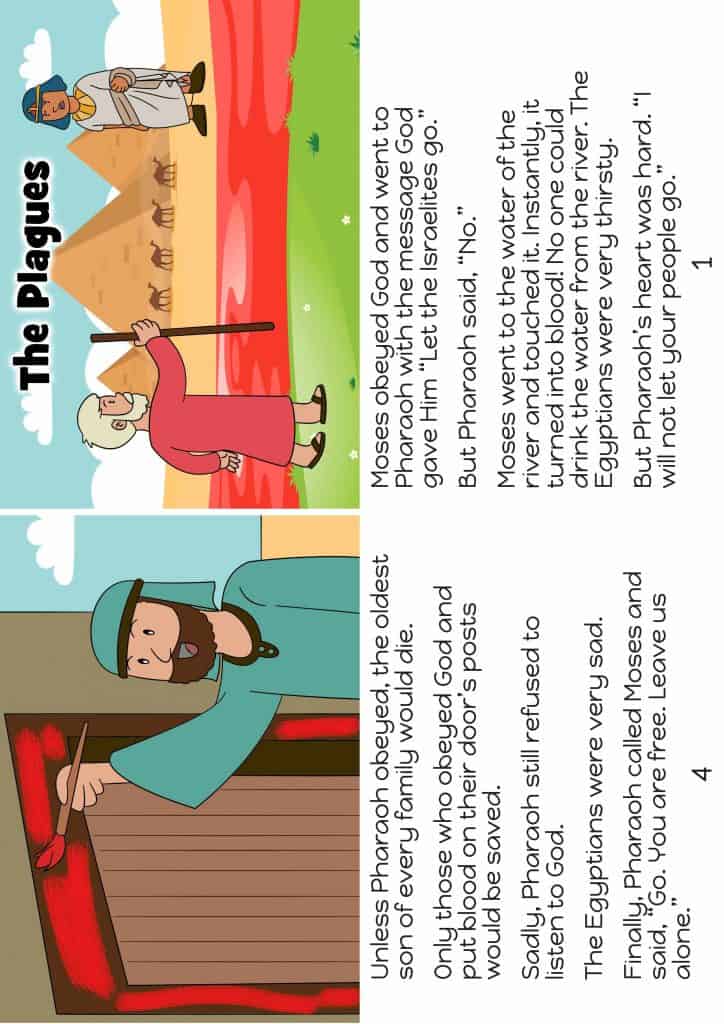 Worksheets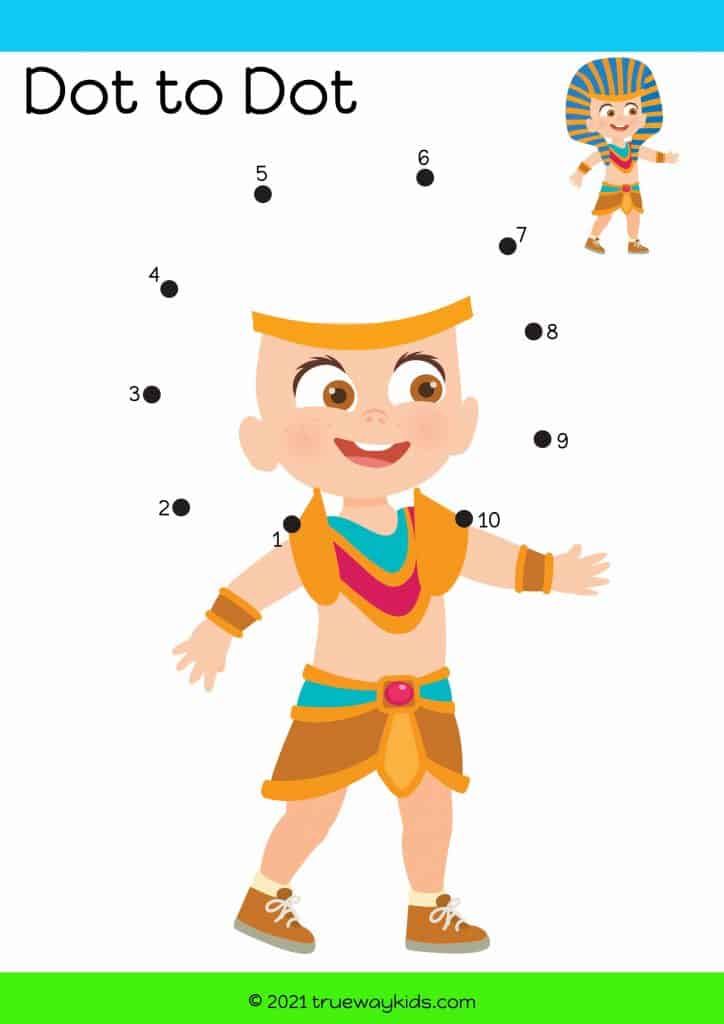 The Plagues of Egypt coloring pages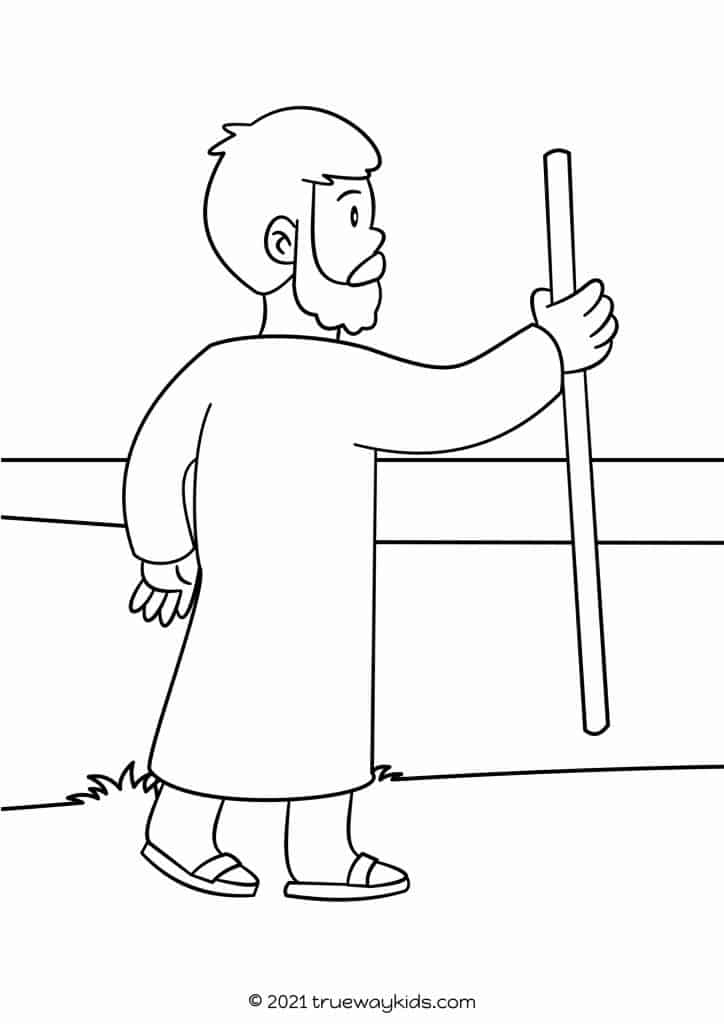 The Plagues of Egypt Bible craft for kids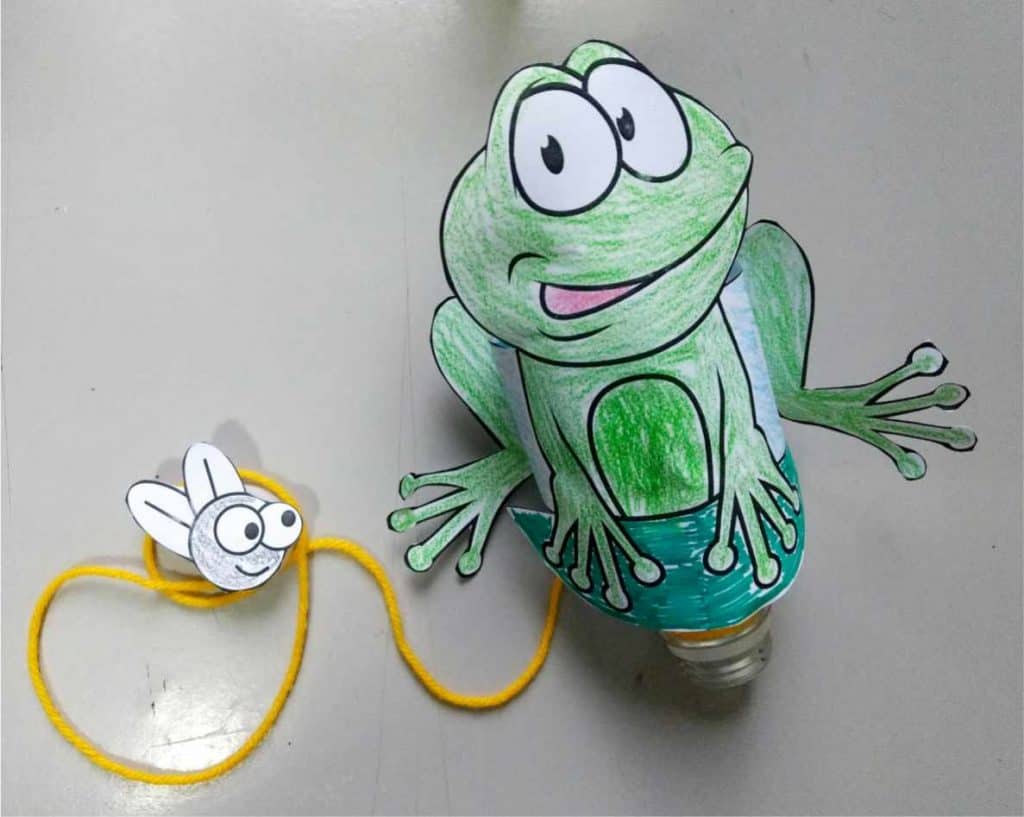 What you need:
Template
White card
Scissor
Glue
Color pencils
Wool or String
Tape
Small plastic bottle
Download the lessons for FREE

Translations