At Christmas, we use a Christmas Tree to remember that as it remains ever-green. So the love of God never changes.
If your living in a winter climate, take your child outside to notice how many of the trees have lost their leaves. Talk about the seasons and how the tree change. Then talk about the fur tree and how it remains green.
Introduce how lots of things in life changes, but God remains the same and then review Hebrews 13:8.
"Jesus Christ is the same yesterday, today, and forever." Hebrews 13:8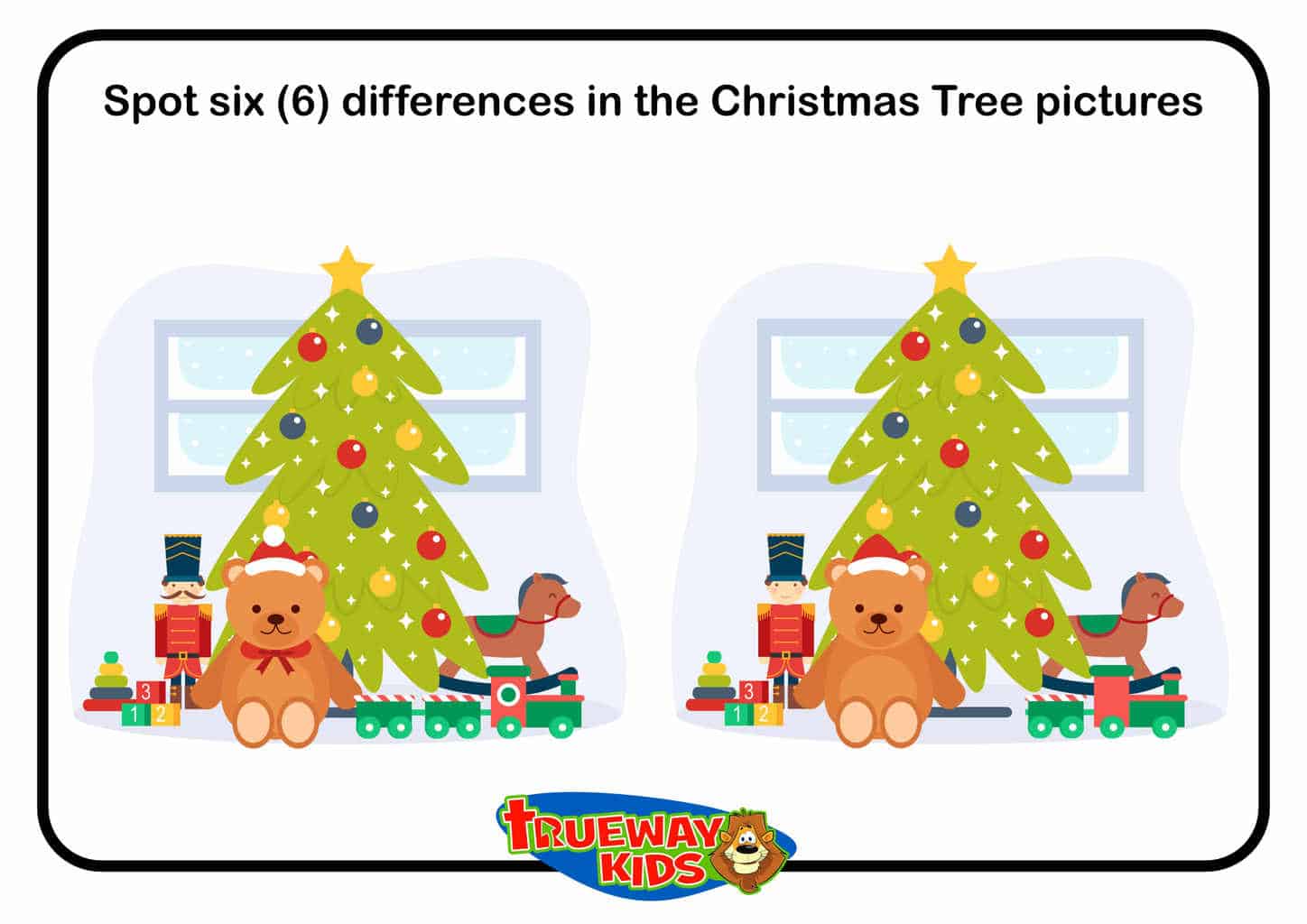 Download and print this fun spot the difference game with answer sheet included
[wpdm_package id='289′]
Does your child love to colour? Download this Free Christmas Tree colouring page.
[wpdm_package id='292′]
Is your child learning to write? Help them master Pencil skills with this trace around Christmas Tree. When finished, why not colour it in?
[wpdm_package id='299′]
Story – The Three Christmas Trees