Welcome to our Bible lesson on the life of Hannah and Samuel! This lesson is thoughtfully designed for children aged 5 to 10 years old. Based on 1 Samuel 1-3, where we will uncover essential lessons that will strengthen their faith and teach us about prayer.
Key Lessons to Explore:
God Hears Our Prayers: Through Hannah's heartfelt prayers, children will discover the power of communication with God. They'll learn that God attentively listens to every word we say and cares for our deepest desires and needs.
God Speaks to Us: As we explore Samuel's encounters with God's calling, children will understand the significance of listening to God's voice. They'll realize that God speaks to us in unique ways, guiding us on a path of purpose and love.
Keeping Promises to God: Hannah's faithfulness in keeping her promise to God will impress upon children the importance of honoring commitments made to the Lord. They'll find joy in upholding their promises and experiencing God's faithfulness in return.
God Helps Us Grow: Samuel's life as a boy in the temple exemplifies God's nurturing presence in our lives. Children will recognize that God lovingly helps them grow in character, wisdom, and faith, supporting them every step of the way.
Everything Belongs to God: The story of Hannah and Samuel reminds us that everything we have ultimately belongs to God. Children will embrace the concept of stewardship and gratitude, understanding that God is the source of all blessings.
What's Included in the Lesson Pack:
Our printable Bible lesson pack on Hannah and Samuel comes with a lots of interactive resources to make learning a joyous experience for children:
Engaging Printable Worksheets: Interactive worksheets reinforce the key lessons, encouraging children to actively engage with the material and apply it to their lives.
Captivating Bible Story: A specially crafted retelling of Hannah and Samuel's story, designed to captivate young hearts and minds, forging a deep connection with the characters and their experiences.
Comprehensive Lesson Guide: A step-by-step guide for parents and teachers, providing clear instructions to effectively present the lesson and foster meaningful discussions.
Exciting Craft Project: A hands-on craft activity that allows children to visually represent the lessons learned. This creative project serves as a tangible reminder of the Bible's teachings and their growth in faith.
Whether you're a parent seeking to nurture your child's faith or a Sunday School teacher preparing a meaningful class, our printable Bible lesson on Hannah and Samuel is a valuable resource.
Get a glimpse of the captivating content and activities included in our Hannah and Samuel lesson by exploring the preview below.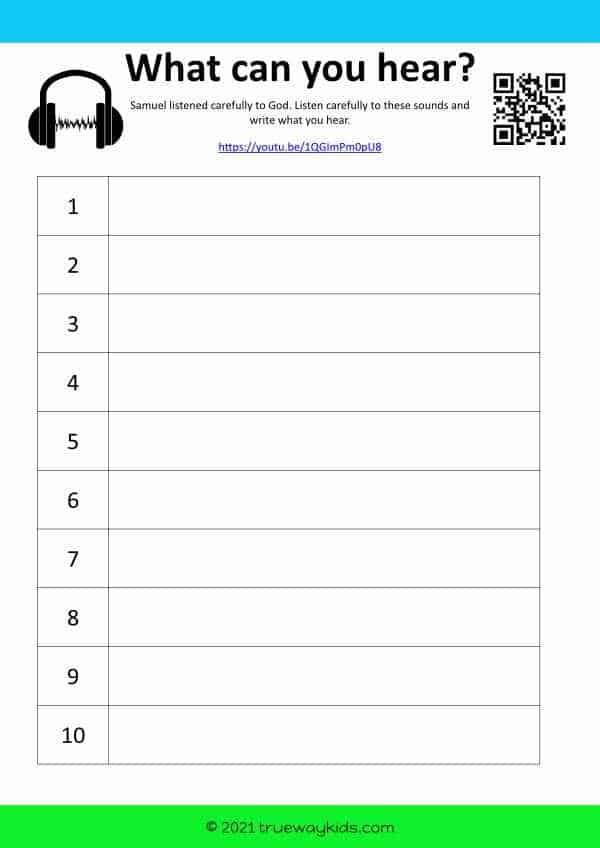 Click the link below to download your free printable Bible lesson today!
Download the FREE lesson packs