Welcome to our Joshua Bible lesson pack, specially designed for children aged 5 to 10 years old. In this lesson, we will embark on a journey through the life of Joshua, one of the twelve spies who courageously urged the people of Israel to obey God.
Lessons Drawn from Joshua's Life:
Patience and Trust: Through Joshua's example, we will discover the importance of being patient and trusting in God's perfect timing. Children will learn that when we wait on the Lord, He provides exactly what we need when we are ready.
God's Rewards: As we explore Joshua's story, we will uncover the truth that God rewards those who trust in Him. Children will be encouraged to place their faith in God, knowing that He is faithful to bless and guide them.
Strength and Courage: Joshua's life teaches us that we can be strong and courageous because God promises to always be with us.
Family Service: Joshua's dedication to serving God alongside his family is a powerful example for children. Together, we will discover how pleasing it is to God when families join together in worship and service.
Our Comprehensive Lesson Pack:
This Joshua pack includes everything you need to create a meaningful and interactive learning experience:
Engaging Printable Worksheets:
Captivating Story Narration:
In-Depth Lesson Guide:
Creative Craft:
Whether you're a parent fostering faith-based discussions at home or a Sunday School teacher preparing for a class, our Joshua Bible lesson pack is a valuable resource. Take a peek at some captivating sample pages from the lesson pack below, and get ready to embark on a thrilling journey of faith and discovery with your children!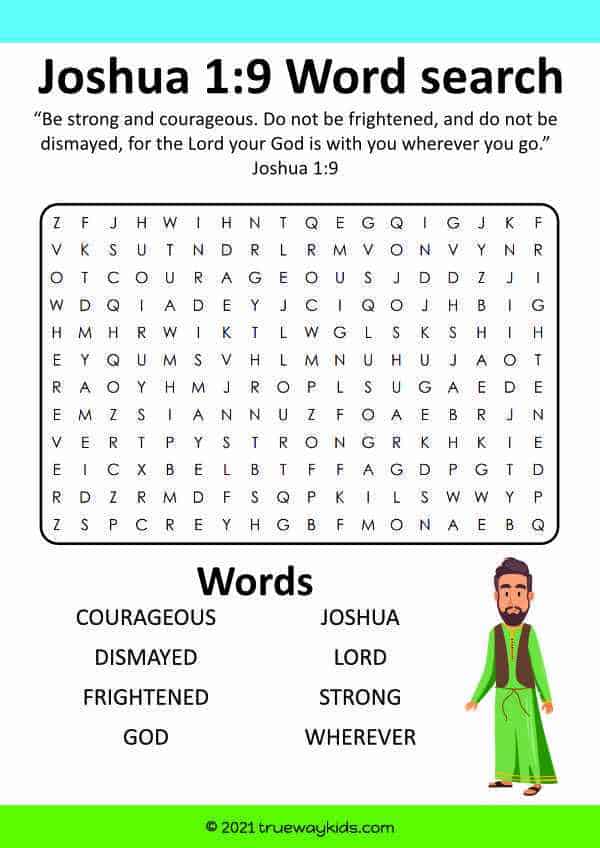 Click the link below to download your free printable Bible lesson today!
Download the FREE lesson packs