Welcome to our Bible lesson covering the life of Saul, the first king of Israel! Geared towards children aged 5 to 10 years old, let's embark on a journey focusing on 1 Samuel 8-10.
Key Lessons to Explore:
Embracing Uniqueness: In Saul's story, children will grasp the importance of not conforming to the ways of the world. They'll understand that God calls us to be different, embracing our uniqueness and standing firm in our faith.
God as Our King: Through Saul's kingship, children will discover God's desire to be their King. They'll learn the beauty of surrendering to His loving rule and experiencing His guidance and care in every aspect of life.
Listening to God's Warnings: Saul's encounters with God's warnings will teach children the significance of heeding His guidance. They'll recognize the importance of obedience and the blessings that come from listening to God's voice.
What's Included in the Lesson Pack:
Our printable Bible lesson pack on Saul offers a treasure trove of interactive resources to make learning an exciting experience for children:
Engaging Printable Worksheets: Interactive worksheets reinforce the key lessons, encouraging children to actively engage with the material and apply it to their lives.
Easy to Read Bible Story: A specially crafted retelling of Saul's story, designed to captivate young hearts and minds, forging a deep connection with the characters and their experiences.
Comprehensive Lesson Guide: A step-by-step guide for parents and teachers, providing clear instructions to effectively present the lesson and foster meaningful discussions.
Exciting Craft Project: A hands-on craft activity that allows children to engage with the lessons learned. This creative project serves as a tangible reminder of God's teachings and their growth in faith.
Whether you're a parent seeking to nurture your child's faith or a Sunday School teacher preparing a meaningful class, we hope your find our printable Bible lesson on Saul is a valuable resource.
Get a glimpse of the captivating content and activities included in our Saul lesson by exploring the preview below.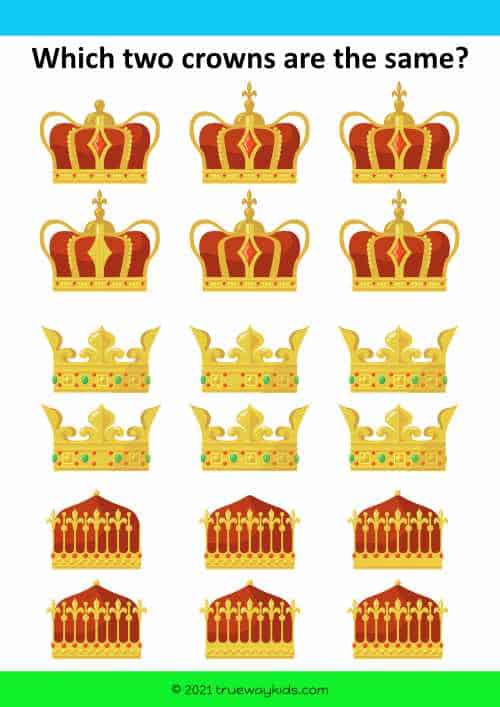 Click the link below to download your free printable Bible lesson today!
Download the FREE lesson packs