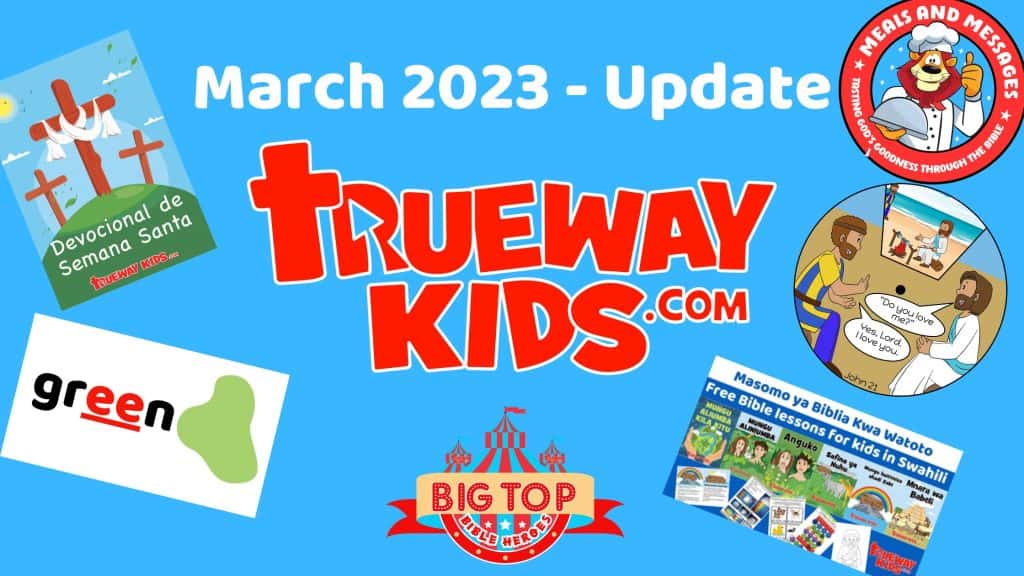 Welcome to our March 2023 update letter! We are thrilled to share with you the incredible things God has been doing through the Trueway Kids ministry and thank you for serving with us and making a difference for children around the world.
We want to begin by expressing our sincere gratitude for your prayers and support. Your faithfulness in upholding us in prayer has truly made a significant difference in the work we do. As Philippians 4:6 reminds us, "Do not be anxious about anything, but in every situation, by prayer and petition, with thanksgiving, present your requests to God." And so, we want to give thanks to God for the amazing things He has been doing and answered prayer.
Weekly lessons
Our weekly lessons continue to journey through the Old Testament. It has been a joy to continue to witness the growth of the use of the lessons in all age groups and languages. Moreover, to hear feedback of children growing in their understanding of God's Word. We are so excited to be part of their journey of discovery and faith.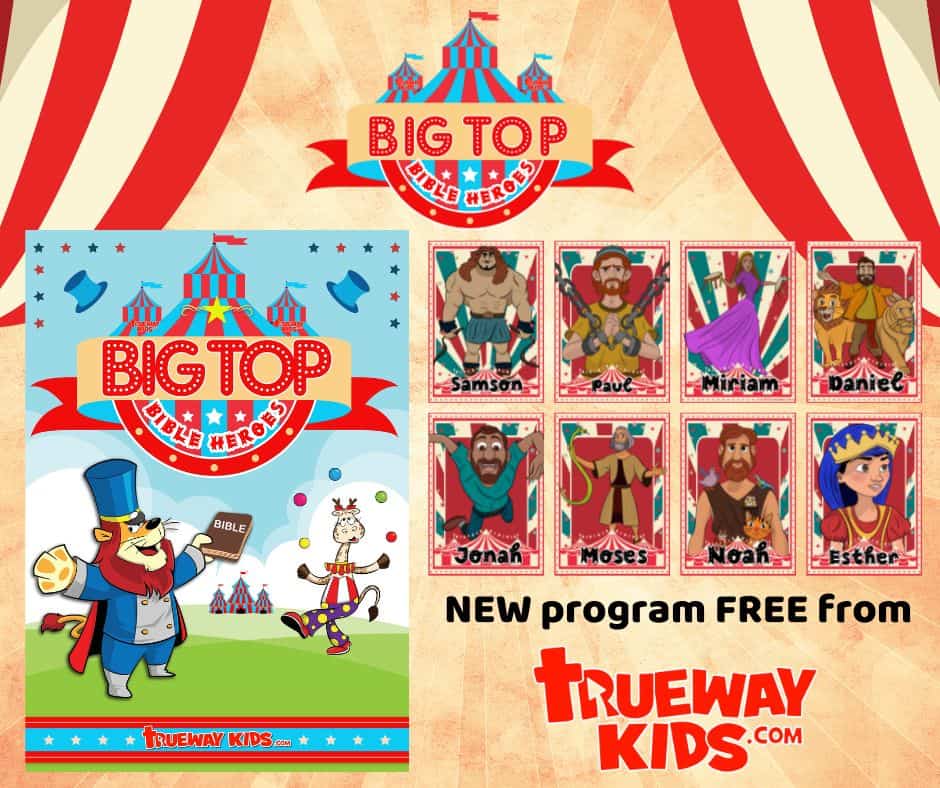 Launch of Big Top Bible Heroes
In March, we were truly blessed to launch our newest Holiday Club / VBS program, Big Top Bible Heroes. This program explores the lives of 8 people from the Bible through a circus theme. We are so blessed to have already seen the impact it's having in the lives of children, with thousands of downloads in English, Spanish, and Portuguese. It has already been a delight to see photos of people using the program to teach children the Bible. https://truewaykids.com/big-top/
New themed program: Meals and Messages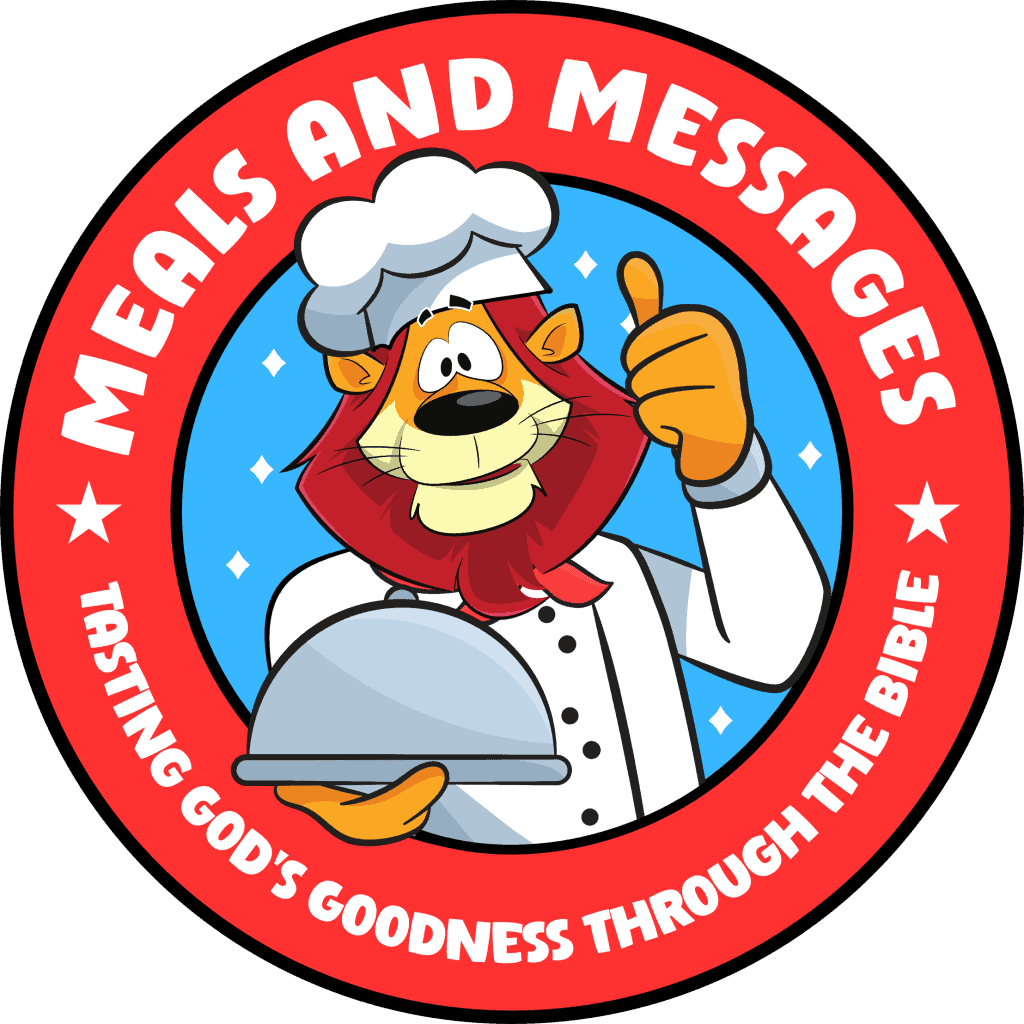 We are also working on a new program called "Meals and Messages." This program is designed to help children explore key Bible passages through the themes of food and fellowship, and we can't wait to see how God will use it to further His kingdom. The program will be divided into two main parts: the first five sessions focus on understanding the problem of sin and the solution provided by Jesus, while the following seven sessions delve into practical aspects of Christian living, such as God's faithfulness, obedience, personal relationships with Jesus, and the inclusive invitation to God's Kingdom
Bonus lessons
In addition to our weekly lessons and new programs, we continue to add bonus lessons every two weeks. We have recently focused on lessons surrounding Easter, such as Thomas, Peter is restored, and Jesus appears to Mary. It is a delight to create and share these additional lessons, which we pray will help children gain a fuller understanding of the Bible.
Holy Week Devotional
We were thrilled to create a brand-new resource: a daily devotional for kids to use between Palm Sunday and Easter. As our first-ever daily devotional for kids, it has been a blessing to see the positive reception, particularly from churches that have been handing them out to the children in their congregation. Just this week, we received an email from a church that distributed 200 copies to children on Sunday. https://truewaykids.com/holy-week-devotional-for-kids/
Other Easter Resources – Please pray!
Our website has many Easter resources from previous years and new ones created this year. Easter is a time when many schools, non-church families, and churches engage in outreach to their communities. Please join us in prayer for those who will hear the gospel for the first time through these resources.
New Educational packs (In English only)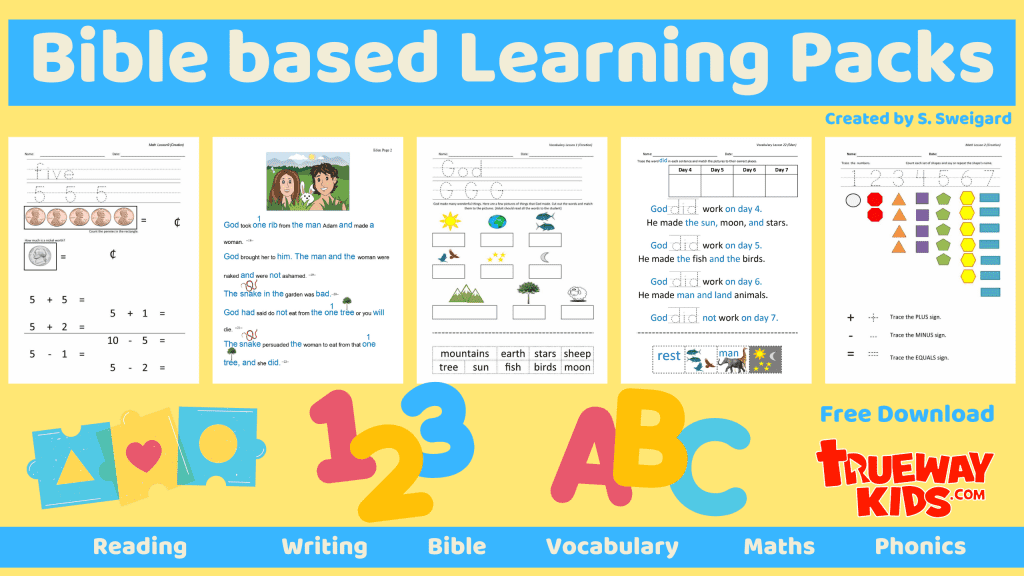 We are also pleased to announce the addition of new learning and educational packs, thanks to the generosity of moms who reached out to share the material they created with others. Each pack includes phonics stories, instructions, and vocabulary and math worksheets that help young learners practice their language and math skills in a context relevant to Bible passages.
https://truewaykids.com/learning-packs/
Phonic Bible stories (In English only)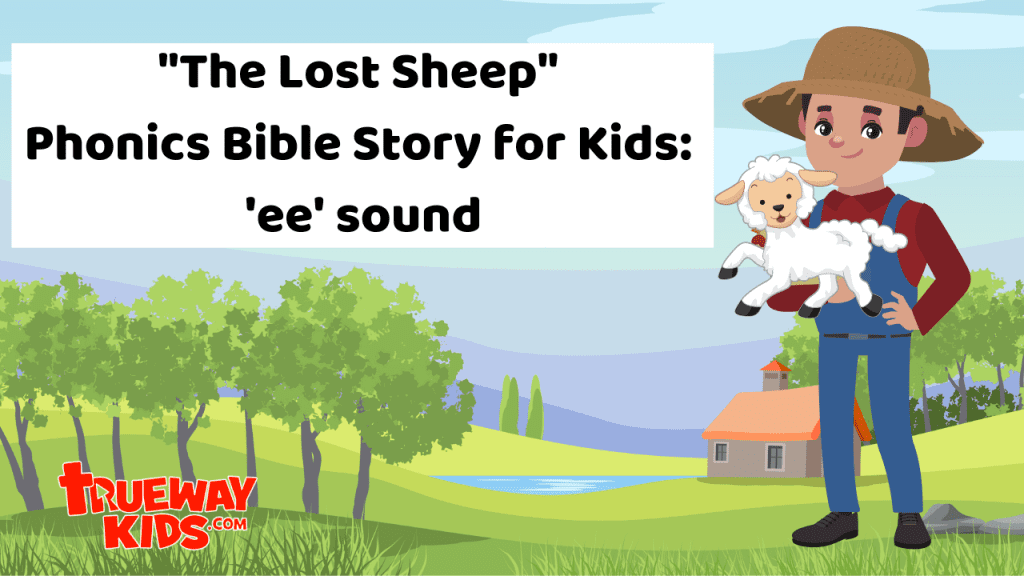 We recently launched our first "learn to read" phonic Bible story and video. We are excited to gather feedback and will add more of these stories soon. https://truewaykids.com/lost-sheep-phonics/
Other news and thanks
It is impossible to cover all our news and thanks in this short update, but we continue to add lessons in new translations each month. Just this past week, we completed the Old Testament lessons in Swahili. We are incredibly grateful for everyone who serves with us in this way, helping us create resources for children to study the Bible in their own language.
Thank you!
We want to thank you once again for your unwavering prayer and support. Your partnership is invaluable in helping us reach children with the life-changing message of the Bible. We want you to know that we are honoured to serve with you in this ministry, and we pray that God will continue to bless you, your family, and your church.