This free printable Bible lesson for 5 – 10 year old children will focus on the Fall from Genesis 3. This is a story that teaches us how Adam and Eve disobeyed God, and what consequences ensued as a result of their actions. In this lesson, we'll explore why it's important to obey God and make wise decisions as children of God. We'll also learn about how trust in the Lord is essential for our spiritual growth.
In this Bible lesson, kids will discover what happened when Adam and Eve chose to disobey God by eating from the Tree of Knowledge of Good and Evil. It's an important part of biblical history that can give children insight into the importance of trusting in God even when faced with difficult choices. Kids will also understand why sin has consequences, such as shame and guilt, which are still felt today by those who choose to go against His commandments.
This Genesis 3 is a Bible lesson specifically designed for kids between 5 and 10 years old. The comprehensive lesson pack includes an extensive range of activities that help children learn about the fall, both at home and church. It includes engaging activities to get kids excited about learning such as crafts, coloring pages, games, and worksheets.
Are you looking for a Bible lesson for your 5-10 year old? Look no further! The Fall – Genesis 3 is an excellent way to teach kids about the story of Adam and Eve. This lesson plan is perfect for Sunday school or homeschooling, providing fun activities that are thought-provoking and engaging. To get an idea of how this lesson works, take a look at some sample pages below and then download the FREE lesson pack. We also have this lesson available for other age group and in multiple translations.
Sample pages from inside the lesson pack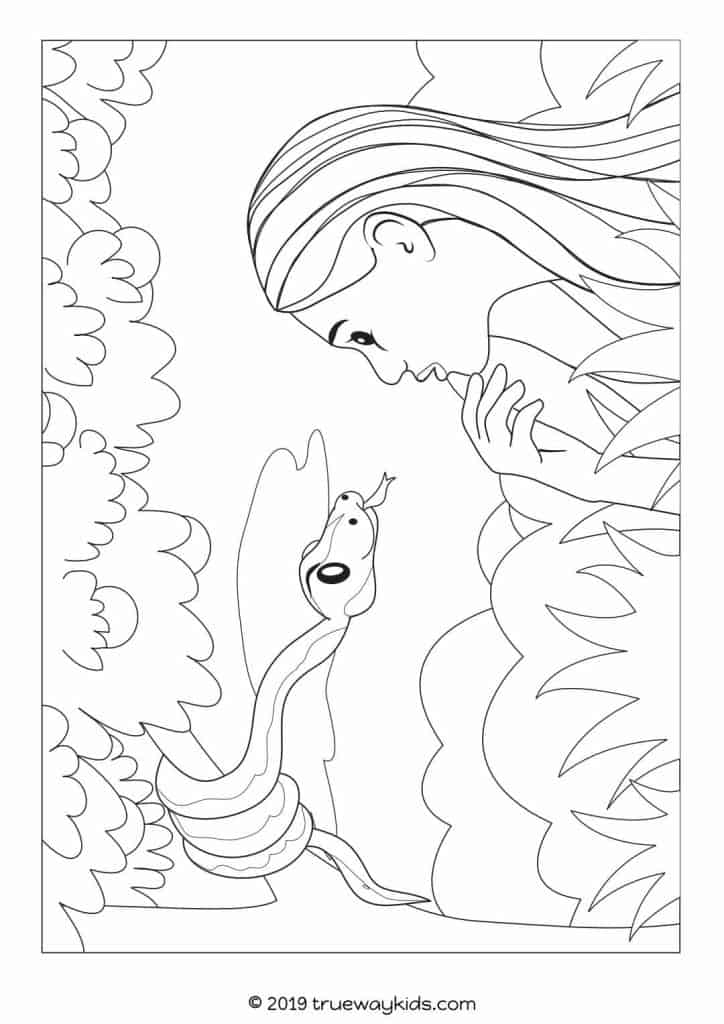 Download the FREE lesson pack