Welcome to our Bible lesson on Elijah, designed especially for children aged 5 to 10.
Join us as we explore 1 Kings and the life of the prophet Elijah.
What We'll Explore in This Lesson:
Daring to Be Different: Through interactive stories and activities, we'll show children the importance of being faithful, inspired by Elijah's brave stance against the prophets of Baal.
God's Endless Provision: We'll illustrate the miraculous ways in which God ensures our needs are met, as depicted by the ravens that fed Elijah.
Finding Comfort in God's Presence: Dive into the comforting story of how God spoke to Elijah in his moments of fear, while he sought refuge in a cave.
The Gift of Divine Companionship: We'll celebrate the bonds of holy friendship, reflecting on Elijah's and Elisha's enduring bond.
Key Lessons We'll Uncover:
1 Kings 18:21: Understand the courage it takes to stand firm in our beliefs, as Elijah challenged the people, "How long will you waver between two opinions? If the LORD is God, follow him; but if Baal is God, follow him."
1 Kings 17:6: Delve into the story of God's incredible provision, where "The ravens brought him bread and meat in the morning and bread and meat in the evening, and he drank from the brook."
1 Kings 19:11-13: Grasp the comforting whisper of God, guiding and comforting Elijah in his moment of isolation and fear.
What's Included in the Elijah Lesson Pack:
Interactive Printable Worksheets: Fun exercises that break down each lesson, making biblical passages of Elijah relatable and understandable for young minds.
Child-Friendly Lesson Breakdowns: The story of Elijah is retold in a manner that's easy for children to comprehend, ensuring they take away the lessons.
Comprehensive Lesson Guide: Parents and educators receive study notes on how to discuss and teach this lesson.
Engaging Activities: Worksheets, coloring pages and craft ideas that resonate with Elijah's story, helping children to reflect on the Bible teachings.
Take a moment to preview some of the content below, and then download the free lesson pack.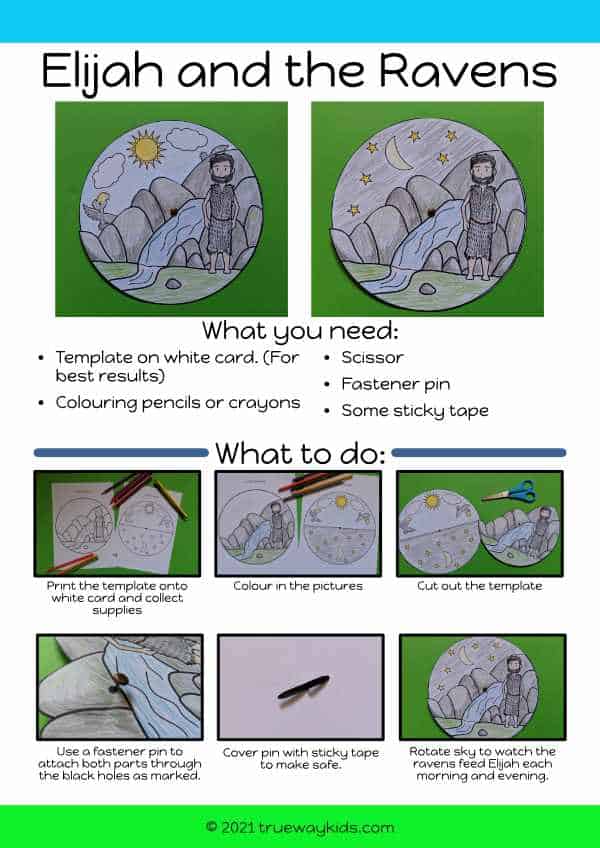 Click the link below to download your free printable Bible lesson today!
Download the FREE lesson packs