Thank you once again for your prayers for Trueway Kids.
We are so humbled to join with you in this ministry, and by how God continues to use it to help children study the Bible and grow in faith.
We are currently on week 33 of our weekly lessons. Sharing a new lesson for three age groups each week.
Below are a few encouragements and prayer points from the past month.
Completion of Romani New Testament Lessons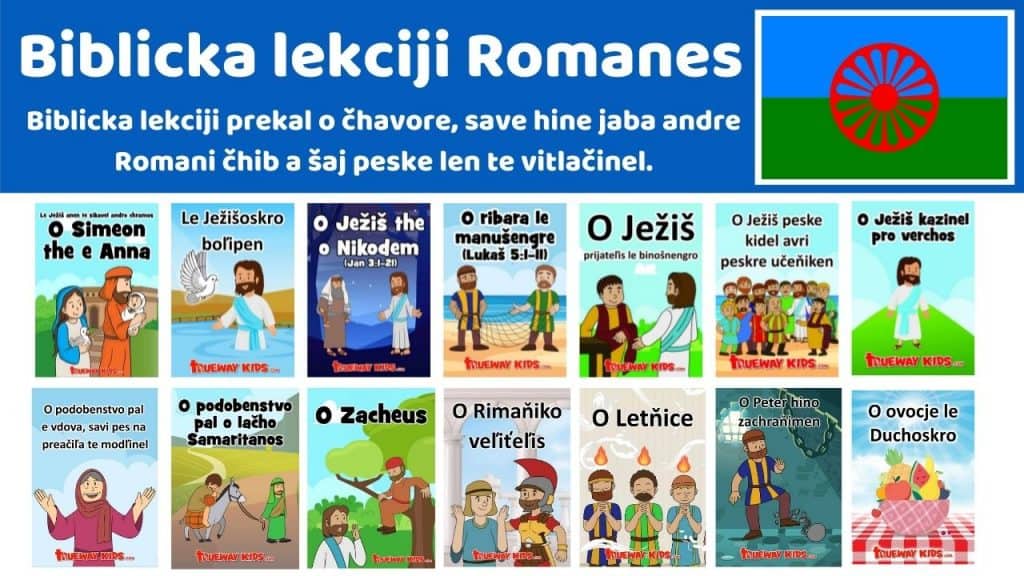 It was such a joy that we have recently finished translating our New Testament lessons into Romani for the Roma in Slovakia. Slovakia has one of Europe's largest Roma populations, with an estimated 500,000—around 10% of the population—living in the country.
There are currently 47 lessons ready to be used. Work has already started on our Christmas and Easter lessons and soon our Old Testament lessons.
We are so thankful for John and Daralena Bean, who are coordinating the translation from Slovakia, and for all who have helped with the translations.
John, Daralena, and the team are now back in the villages sharing the gospel with the Roma people. "Our first week back, we started a new children's ministry in the village of Jarovnice. We had 67 children, and this week we had almost 90! This village of approximately 7,000+ Roma is the largest concentration of Roma in Slovakia. All in less than a square KM of space!"
See the lesson here: https://truewaykids.com/romani/
How you can pray
The property to build a church in Jarovnice has been purchased. There are already more than 150 believers in this village. Please pray for all the building permits to be approved and construction to begin soon!
Please pray for Pastor Marian and his wife, Elizabeth. They are the pastors of the Roma mother church in Sabinov.
Pray for John and Daralena's families. Especially their parents and new grandbaby due to arrive soon.
Messianic Version – Bible lessons for Kids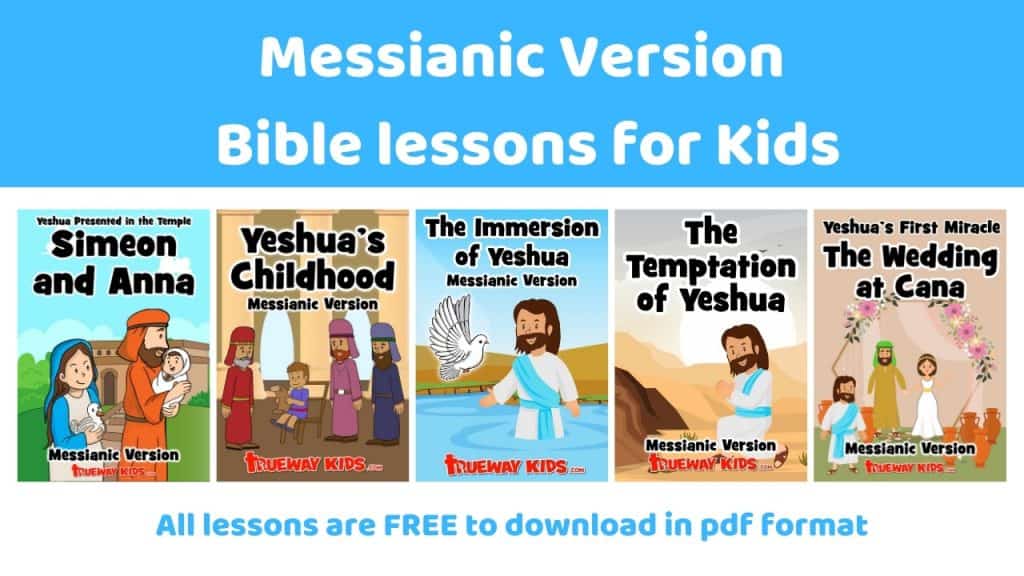 It is such a blessing to have our first Messianic version Bible lessons for Kids. The lessons are in English but with Jewish names and theological terms. The lessons have already been well received by families of both Jewish and non-Jewish heritage.
Please continue to pray for these lessons as we add more over the next weeks and months.
See the lesson here: https://truewaykids.com/messianic-version/
Sport Holiday clubs
It has been very encouraging to see how God has used the Sports theme holiday club over the summer. Here are a few testimonies from two holiday clubs in Mexico.
"From August 2 to 6, we held a vacation Bible school and used the Sports Club material. Thank you very much. It was a great blessing for the children of our community and us. On the first day, we started with 32 children. On the last day, we had 52 children, thank God."
"Last July we held Vacation Bible School with the Summer Sports Club material. More than 80 children from the community attended. They are NOT Christians". For the Glory of God, all received Jesus in their hearts, and we have faith that they will continue to attend on Sundays until they are part of the Church. You have been a great blessing for our lives, ministry, and for many children who have received the Word of God through your teachings, as it is the material that we use Sunday to Sunday."
Please pray for the children who attended this club and the pastors and children's workers as they follow up.
If you'd like to use the sports program you can download it for free from: https://truewaykids.com/sports-program/
Kenya
We are so encouraged by how God has been using the lessons across Africa. Below is some news from a children's and family worker in Kenya.
"The lessons are so awesome. The kids enjoy and look forward to having Bible study.
They are easy to teach even for someone who has not been trained.
The activities are so awesome. Even I as an adult take part, in colouring, filling out puzzles, cutting up things to make out something, finding the difference. Many teachers and parents have appreciated it as they've been challenged to go back and read the stories in person to understand the Bible better.
The lessons are relatable to today's life. The kids can recognize situations in their lives and are aware of the truths in the Bible.
I usually play the songs during activity time, and this brings a calming effect.
The lessons have helped churches with consistency in terms of teaching the Bible
The lessons are used in various settings, including the children in prison with their mothers, Sunday schools, personal devotions, family Bible study time, just to mention a few."
Prayer points
Some of the people receiving the materials are from remote villages where English is a challenge, and they'd wish to get them in their vernacular languages.
Pray for supplies for some to be able to print out the lessons and the accompanying activities.
Pray for more workers to reach out to children far and wide."
General prayer points
Please continue to pray for the weekly lessons.
We'd love to create some more minority translations for people who need. Please prayer people who could help with that.
For the creation of a new themed program in the next few month.
The creation of training material for church workers.
Please pray for the website. We are run close to capacity on our current servers and email provider.
Thank you so much for your continued prayers and support for Trueway Kids. It is such a blessing to serve alongside you.