Introducing our Bible lesson for kids on: "Proverbs." Tailored specifically for children aged 5 to 10, this journey through Proverbs helps children apply the truths in a language that's both fun and relatable.
The proverbs we will focus on are:
Key Proverbs We'll Explore:
Proverbs 3:5-6: Learn about the significance of leaning on God and not just our own understanding.
Proverbs 6:6: A lesson on the value of hard work, inspired by the diligent ant.
Proverbs 16:9: Understand that while we may make plans, it's ultimately God who guides our steps.
Proverbs 18:10: Discover the protective and comforting nature of the Lord.
Proverbs 22:1: Realize the importance of a good reputation and its value over material riches.
What's Included in the Proverbs Lesson Pack:
Interactive Printable Worksheets: Fun and enlightening exercises that break down each proverb, allowing children to relate its wisdom to their personal lives.
Child-Friendly Proverb Breakdowns: Each proverb is presented in an easy-to-understand manner, tailored especially for young minds.
Comprehensive Lesson Guide: Detailed insights for parents and educators on how to discuss and teach these proverbs effectively.
Engaging Craft Ideas: Innovative projects that resonate with the proverbs' teachings, providing a tangible connection to the lesson.
Teaching Tips and Ideas: An added bonus on the following page to help instructors delve deeper into each proverb.
Drawing inspiration from the King Solomon – (5 – 10 year old lesson Bible pack), this material delves into His advice found in the book of Proverbs. Whether you're a parent, guardian, or Sunday School teacher we pray, our printable Proverbs lesson will be a helpful resource.
See a sneak peek of some of the pages below.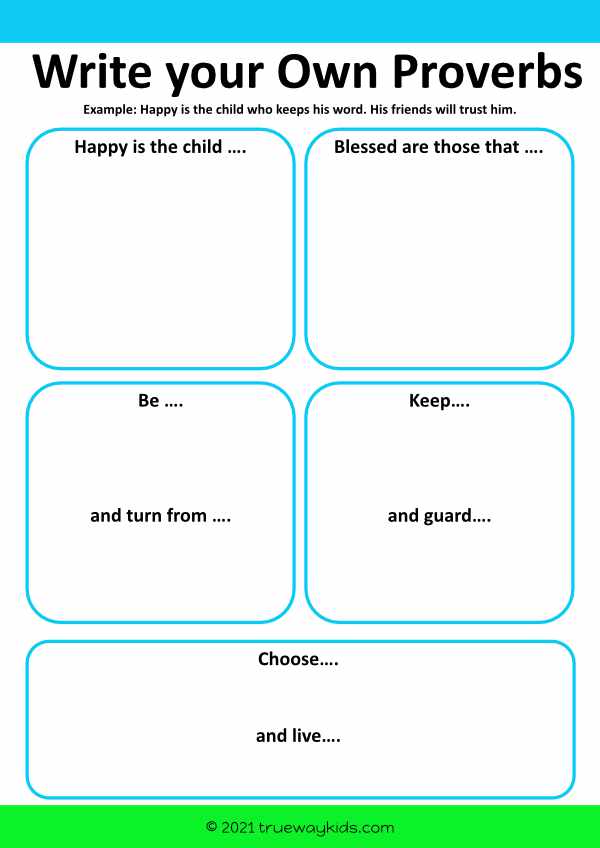 Delight in the wisdom of God's word and let these proverbs guide the young ones in their path to righteousness.
Click the link below to download your free printable Bible lesson today!
Download the FREE lesson packs